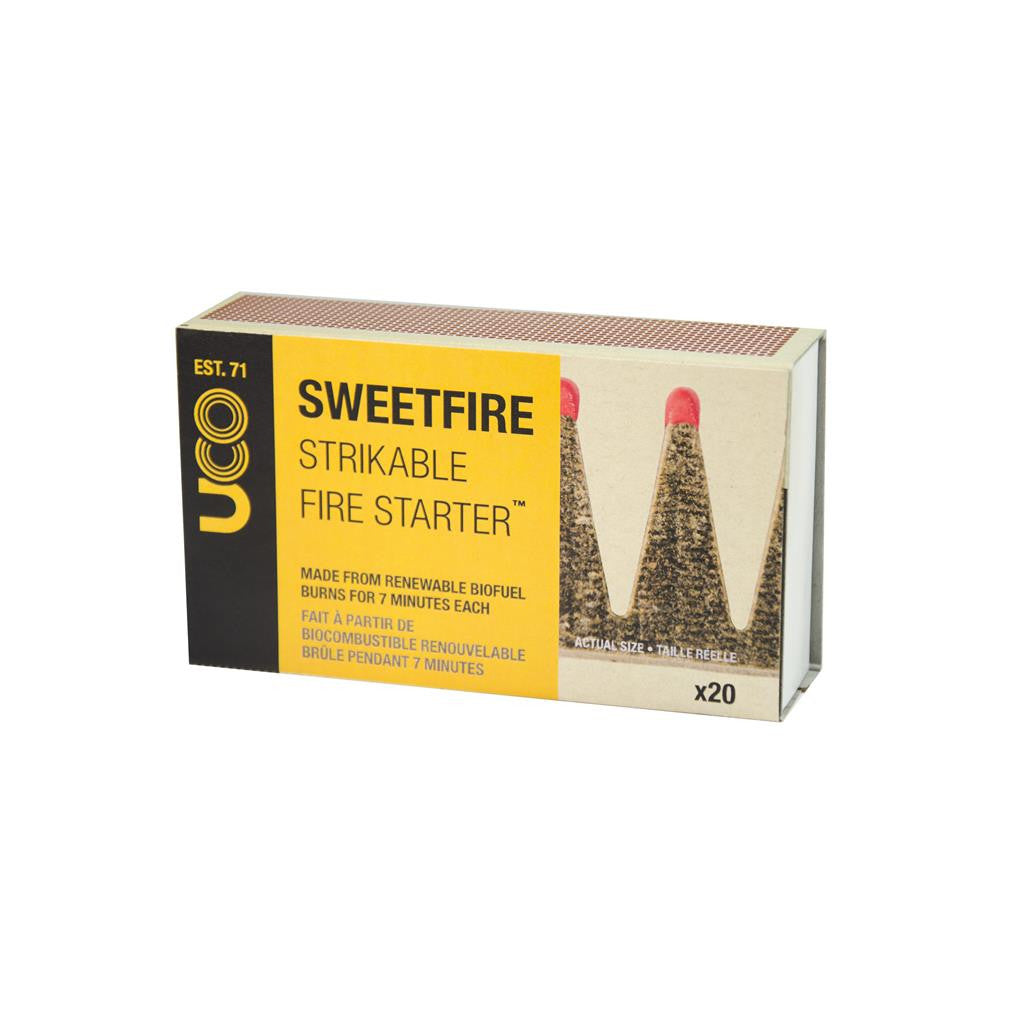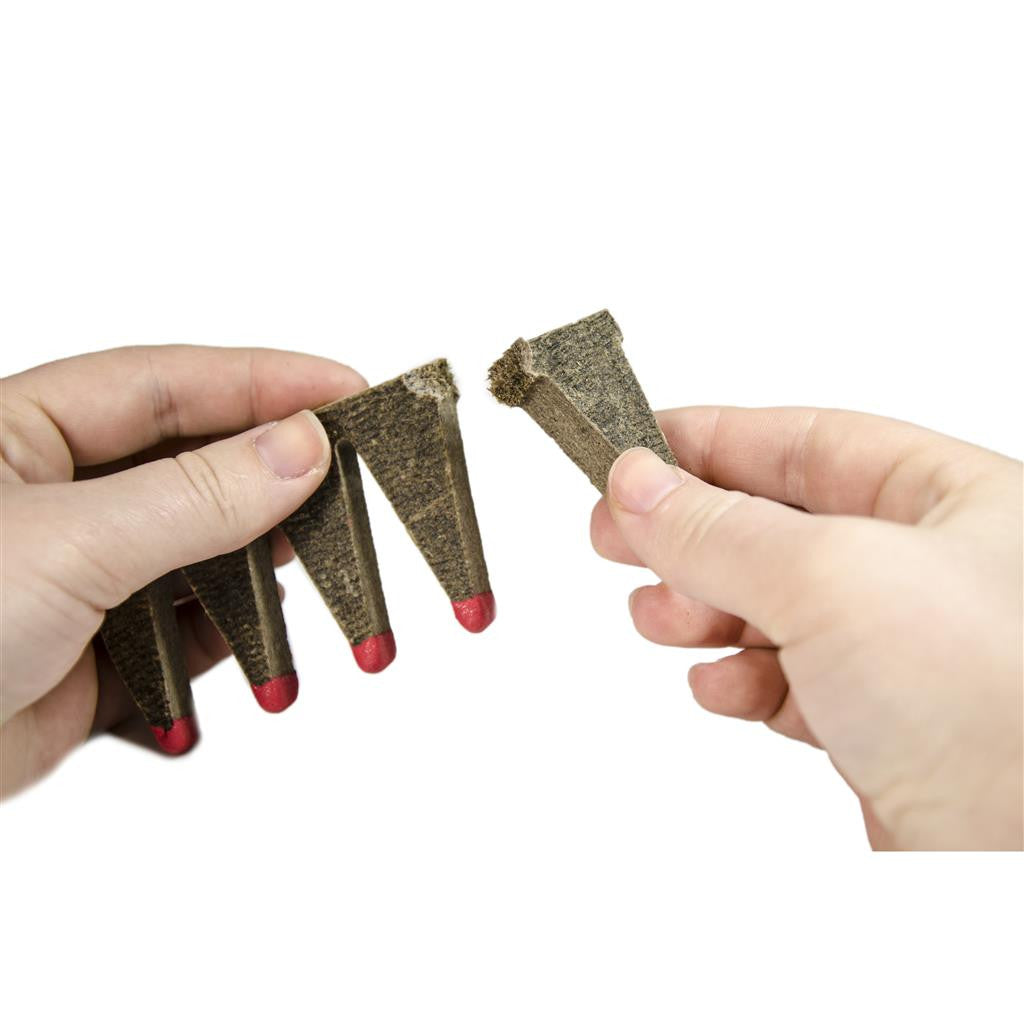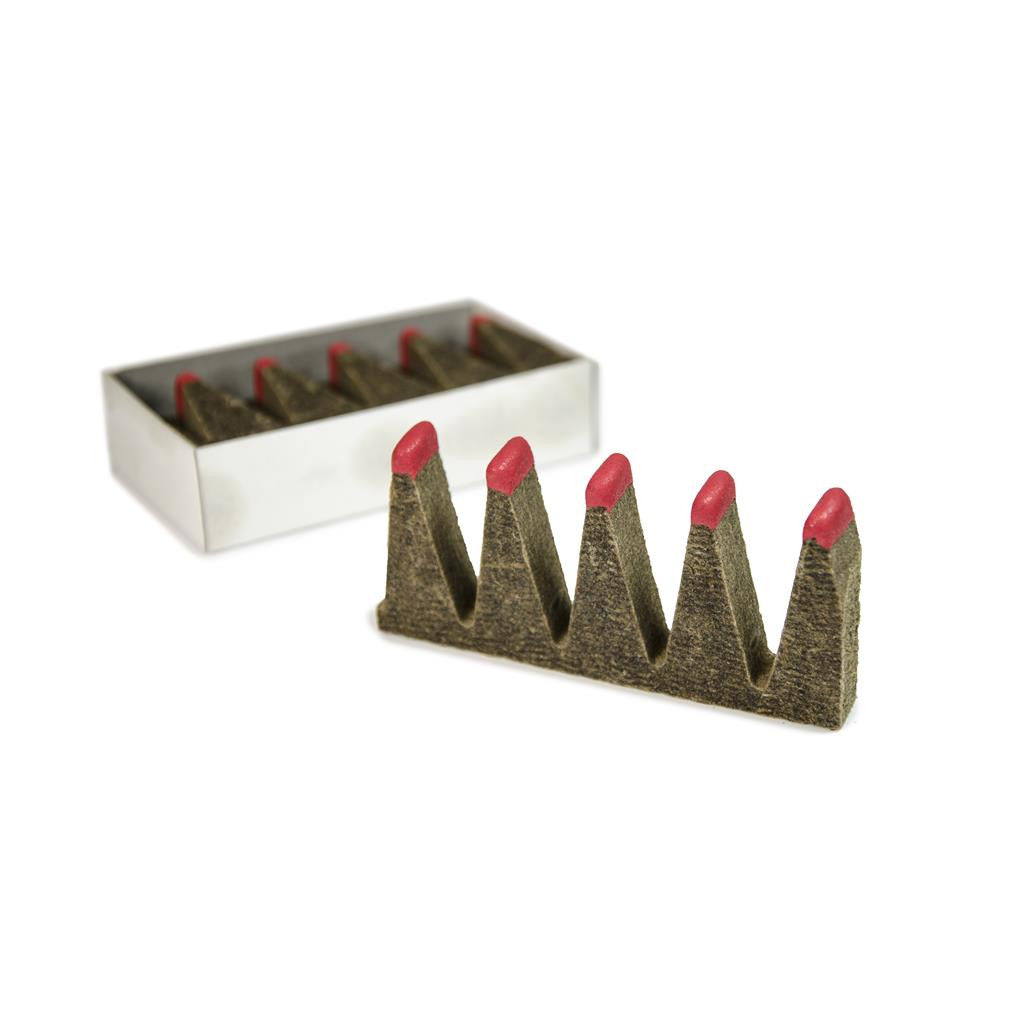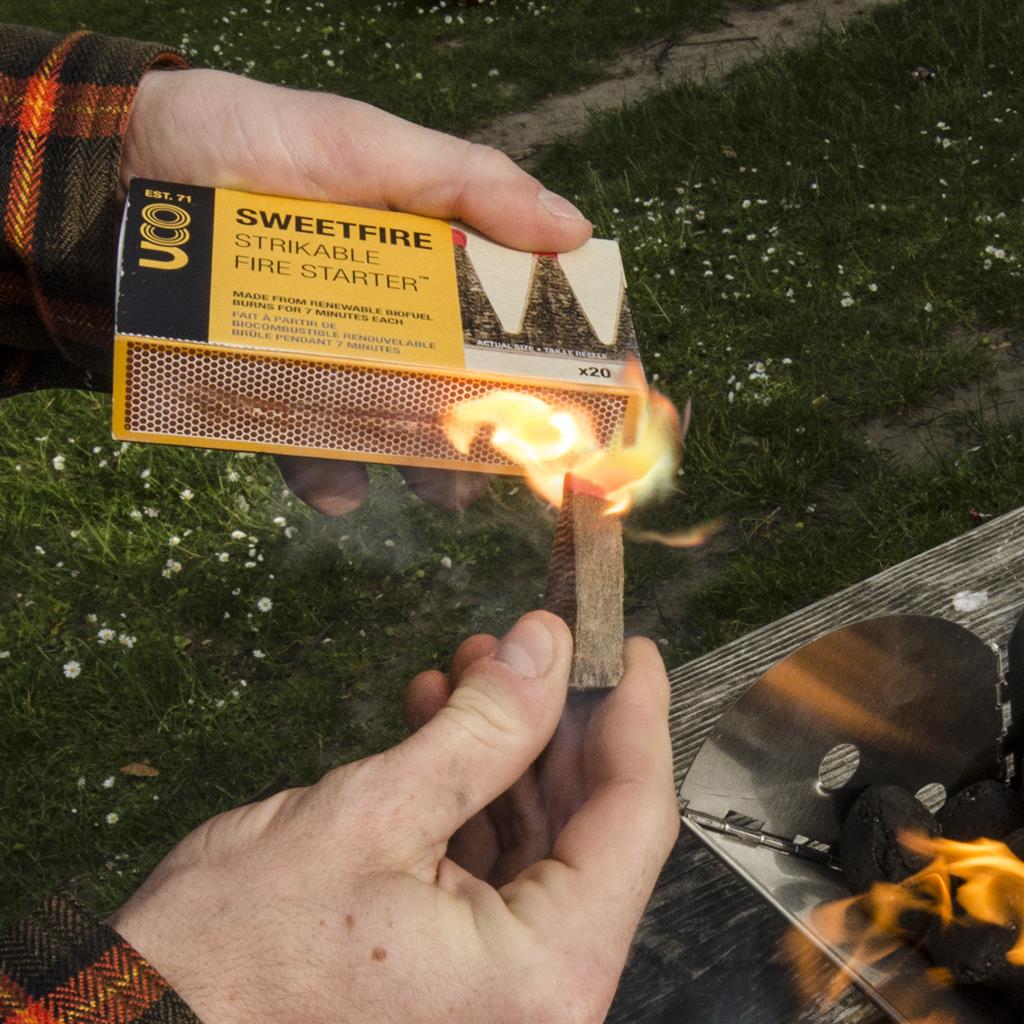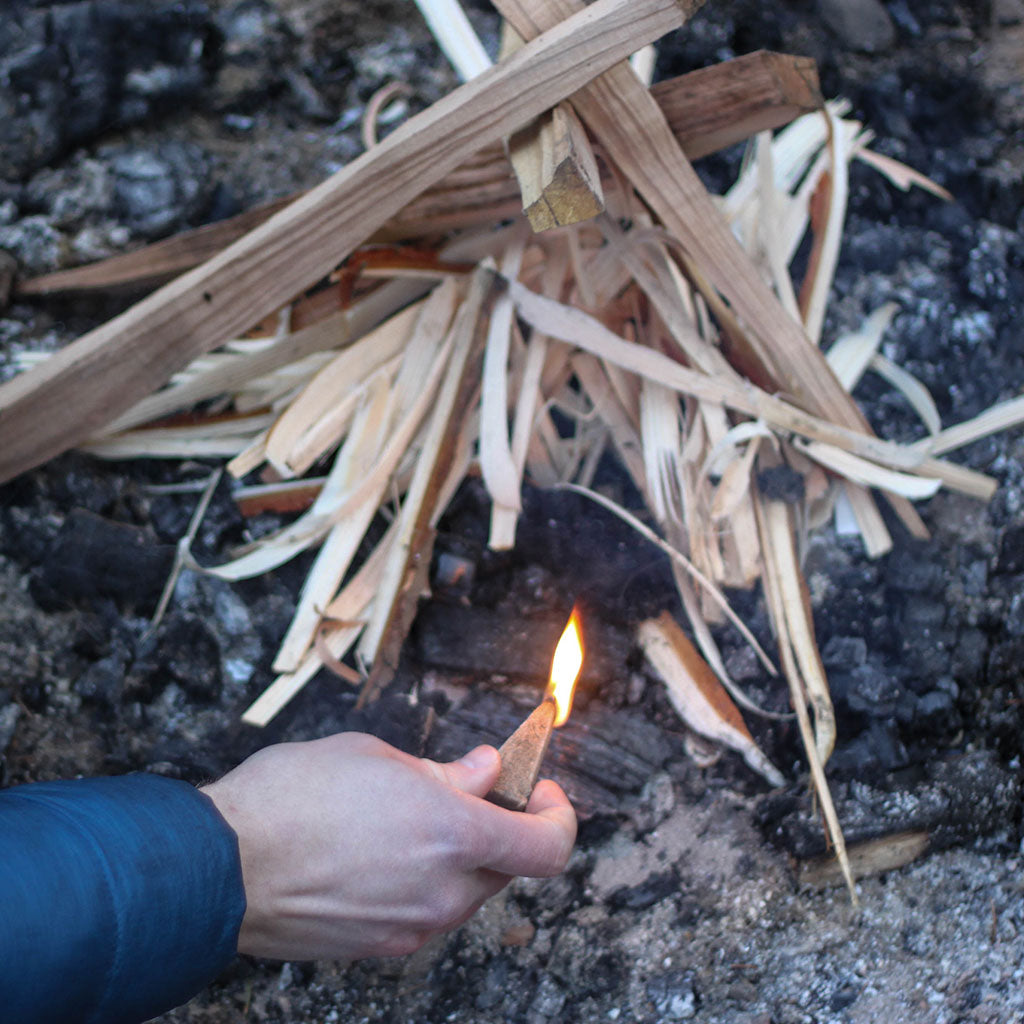 UCO Corporation
Sweetfire Strikeable Fire Starter (20 pk)
The Sweetfire Strikeable Fire Starter is not only sweet for your gear collection, it's sweet for the planet. Made from a sugarcane by-product called bagasse, this key ingredient is already used around the world as a renewable biofuel. Each of these match points (there are 20 per box) is infused with vegetable wax to allow for up to 7 minutes of burn time per each point. There's also no need to bring matches to light the Sweetfire as each match point has a strikeable tip that can conveniently be used with the striker on the box.
FEATURES
Made from sugarcane waste — Bagasse is a fibrous sugarcane by-product and is used around the world as a renewable biofuel.
20 individual 'Points' conveniently connected & ready to break-off and use.
Each Point burns for 7 minutes each.
Strikable tip, can be used with striker on box, eliminating need for matches.
Infused with vegetable wax, UCO Sweetfire is good for the planet & great for every adventure.
PRODUCT SPECIFICATIONS
Burn Time (up to): 7 minutes
Package Dimensions: 6" x 1.125" x 5.5"
Weight: 4.9 oz. (82 g)
USING MATCHES
CAUTION: For outdoor use by adults only. Carefully monitor lit matches until completely burned. Store extra strikers in protective sleeves after use to keep dry. Store matches separately from strikers to prevent accidental ignition.
PERFORMANCE TIPS:
For lighting a match, it is ideal if the striker is a firm surface which can usually be achieved by just closing the box.
If striker and box become wet, the striker will still work, but needs to dry first so that the surface is once again firm. Use a spare striker until then.
If matches become wet, just wipe dry before use.
SAFETY TIPS:
Strike away from the body or in a downwards position. Be careful of bystanders.
Be careful when striking the match since sparks can fly off the igniting head.
After using the match, run it in water to be certain that it will not light anything else on fire.
WARNING: This product can expose you to chemicals including carbon monoxide, soot and other combustion by-products, which are known to the State of California to cause cancer and birth defects or other reproductive harm.