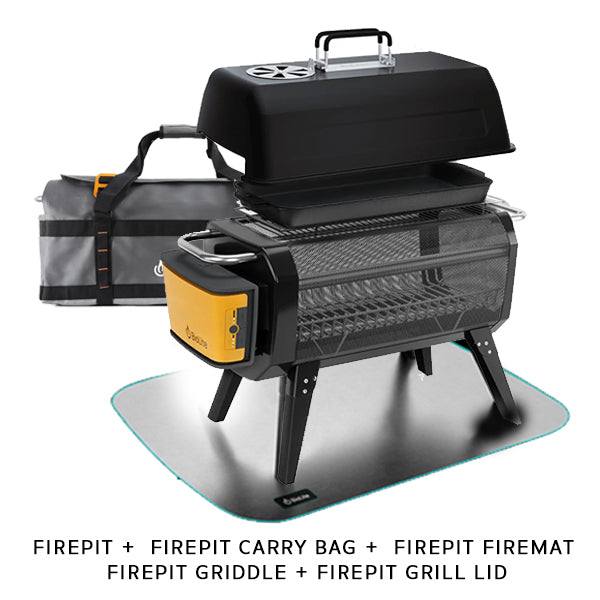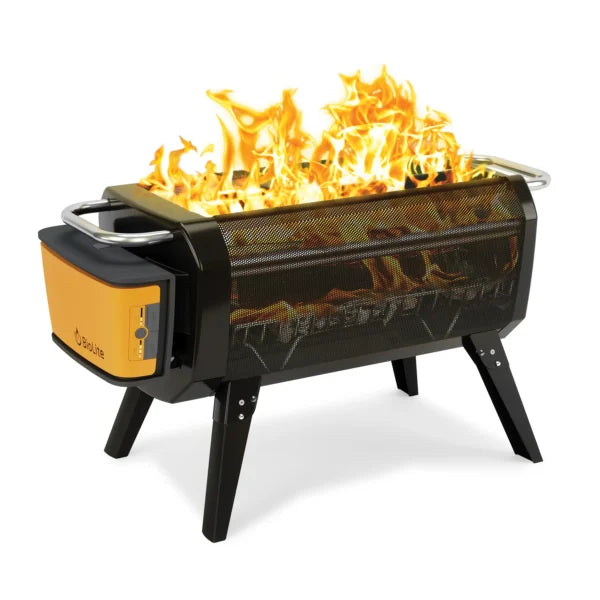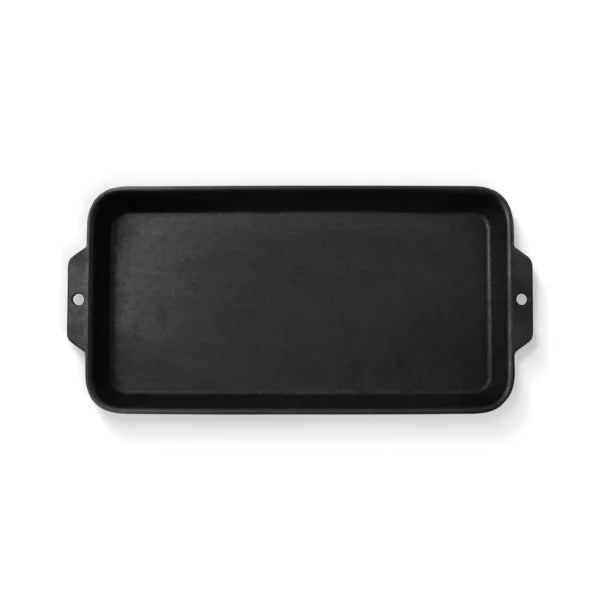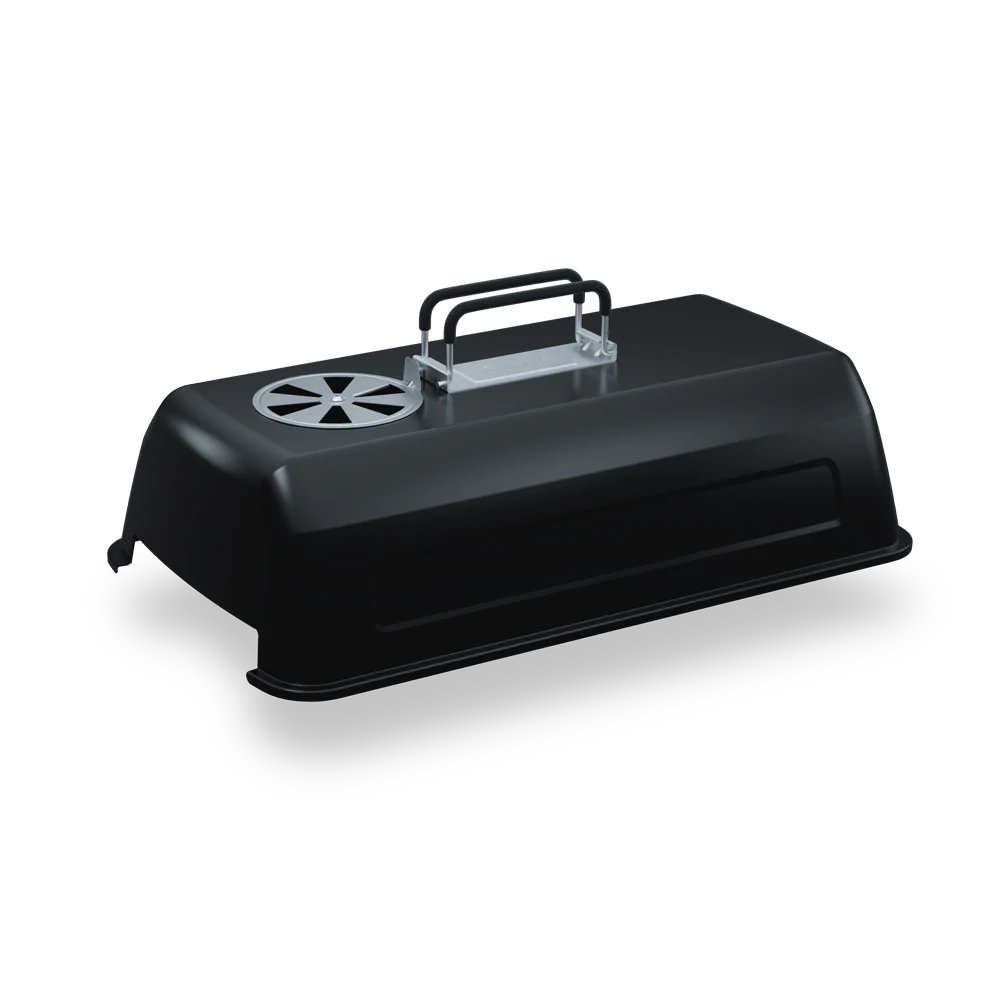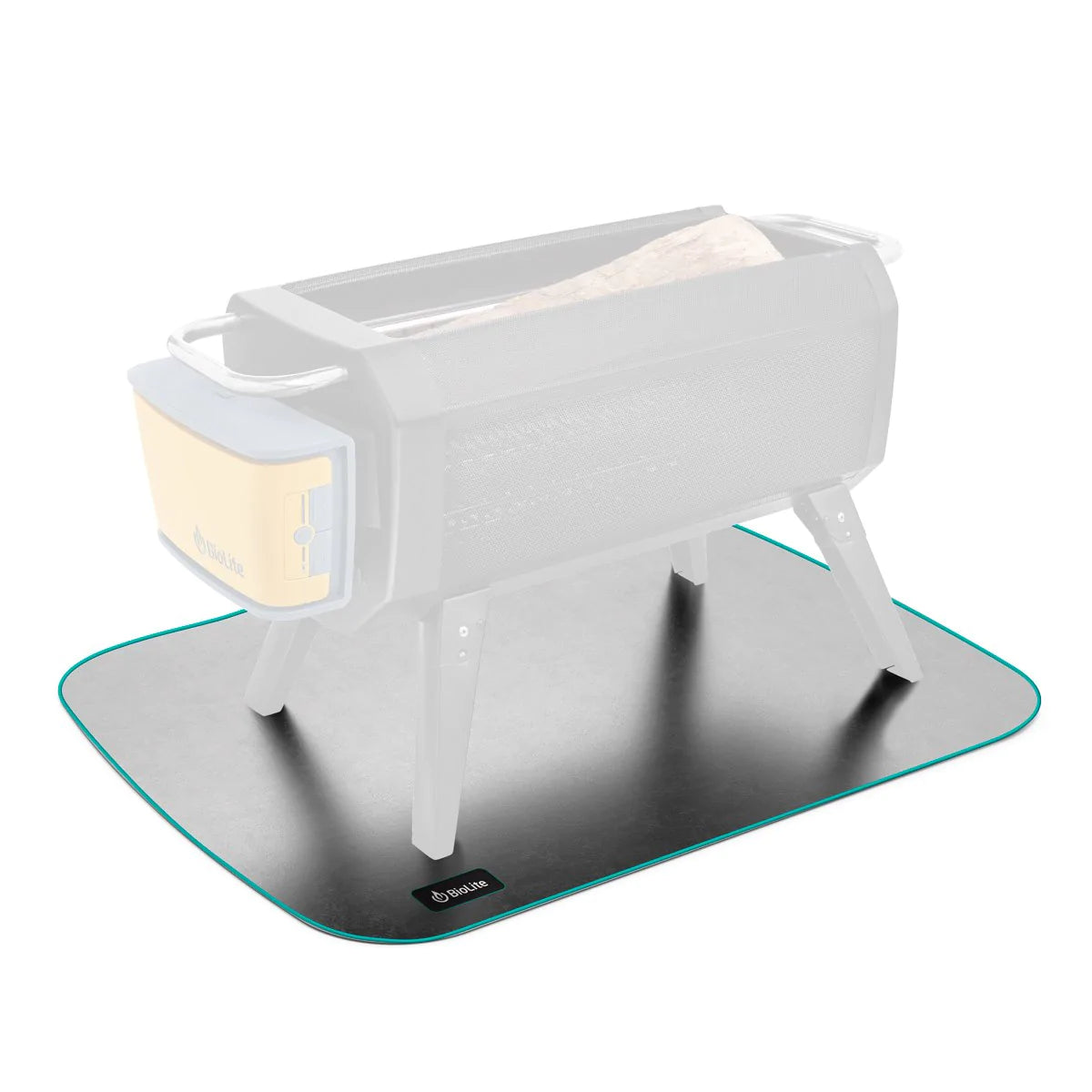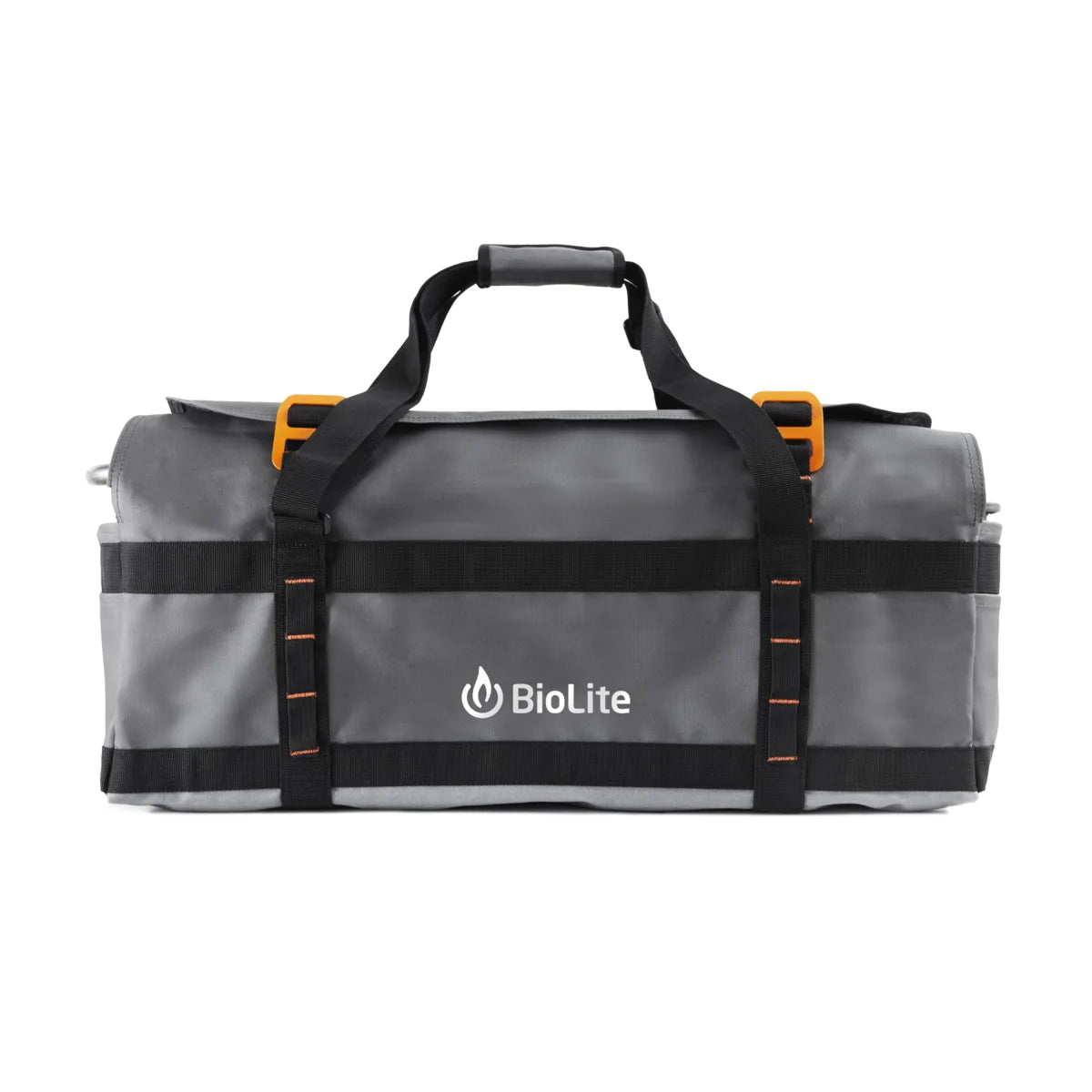 ALLDEGREES
FirePit+ BUNDLE
Wood & Charcoal Burning FirePit
NEW IN 2021. Enjoy the warmth, smell, crackle, and feel of a wood campfire, without any of the smoke. Our latest upgrade to the award-winning BioLite FirePit creates hyper-efficient flames with patented airflow technology and gives you a front-row seat to the magic thanks to the X-Ray mesh body. Lift the fuel rack and toss in charcoal to transform it from a fire pit to a portable hibachi-style grill, complete with an included grill grate. Control the size of your flames manually or remotely with the free Bluetooth app.
Fuel: Burns firewood or charcoal
Upgraded body design radiates heat outward
Upgraded high-temp enamel coating for durability and easy cleaning
Upgraded 12,800 mAh battery for longer burn times
Burn time: 30hr on LOW, 14hr on MED, 7hr on HI
Dimensions: 27″ x 13″ x 15.8″
Weight: 19.8 lbs
Features
1. USB Rechargeable Powerpack
12,800 mAh runs the fan for your fire for up to 30 hours on a single charge. Detach and recharge easily via USB.
2. Air Jets Improve Combustion
51 airjets inject the fire with oxygen along key locations. This creates a more uniform temperature and mixing of gases inside the fire which dramatically improves combustion.
3. Folding Legs
Makes portability a snap. Combined with the Carry Bag (sold separately), you're ready to go from the backyard to the beach in no time.
4. Grill Grate
Cook hibachi-style meals using the removeable grill grate. Fuel rack adjusts to accommodate two types of fuel – wood or charcoal.
5. X-Ray Mesh
Allows head to radiate out with a 360° view: glowing embers at the bottom, the gasifying wood in the middle, and the flames coming out at the top.
6. Bluetooth Integration
You can control that fan intensity right from the FirePit's powerpack or from your hand with the free BioLite Energy App for Android and iOS.
BIOLITE | FIREPIT GRIDDLE
Pre-Seasoned Cast Iron Outdoor Griddle
This durable cast iron griddle spreads and maintains heat and is designed to fit perfectly on top of your BioLite Firepit. Extra large cooking area makes group meals easy and nonstick surface is ready for eggs, bacon, pancakes, and more.
Pre-seasoned nonstick cast-iron
130 sq in cooking surface
Raised edge prevents roll off
Designed for perfect fit with BioLite FirePit




Technical Specs
Weight                :   8.9 lbs
Dimensions         :  (49 x 24 x 5 cm)
Cooking Surface :  130 sq in 850 sq cm
BIOLITE | FIREPIT MAT
Ground Protector for FirePit
Designed for use with BioLite FirePit. The FireMat is designed to reflect radiant heat, making it an ideal solution for decks, patios, lawns, and other sensitive surfaces. The FireMat packs up easily and is ready for your next burn.
Dimensions: 32 x 24″ (81 x 61 cm)
Weight: 1 lb (16 oz)
Materials: Aluminum Coated Fiberglass Fabric
For Use With BioLite FirePit
Tech Specs
DIMENSIONS : 31.8 x 24.0 in (80.8 x 61.0 cm)
MATERIALS : Aluminum coated fiberglass fabric
BIOLITE | FIREPIT GRILL LID
Enamel Coated Lid For FirePit
Upgrade your FirePit's mealtime capabilities with the BioLite Grill Lid. Designed to concentrate heat for faster, more even cook times, the durable construction can accommodate both charcoal and firewood-fueled cooking. Use with FirePit's included grill grate or pair with the FirePit Griddle (sold separately) for epic food outside.
Durable lid designed for perfect fit with BioLite FirePit
Adjustable air vents for heat regulation
Folding handles for easy operation
Technical Specs
Weight         =     3.9 lbs
Dimensions   =    (55.7 x 32.1 x 16 cm)
Material        =    Coated Enamel
Features
Adjustable air vents for heat regulation

Folding handles for easy travel

Durable enamel coated lid designed for perfect fit with BioLite FirePit
BIOLITE | FIREPIT CARRY BAG
Canvas Bag For FirePit & Firewood
Designed for use with BioLite FirePit. Make transport and storage a breeze with this carry bag custom designed to fit the FirePit and all of its accessories. The fully encased design means you can throw your FirePit in the back of your car without worry of ash or cooking leftovers touching your interior. The bag also works as a firewood sling so you can have fuel at the ready.
Durable water resistant canvas
Reinforced straps with G-Hook for secure carry
Outer pockets for kindling, matches, and other tools
Elastic loops for quick outer storage
Coated interior is easy to clean and maintain
For Use With BioLite FirePit
Features
Durable, Water-Resistant Canvas


Coated interior is easy to clean and maintain

Reinforced Straps With G-Hook For Secure Carry


Adjustable to fit FirePit and all FirePit accessories

Outer Storage Pockets


Perfect for quick access to kindling, matches, and other tools

Elastic Loops For Quick Outer Storage


Carry FirePit's FirePoker and other tools
Tech Specs
MATERIALS : Heavy duty canvas
WEIGHT : 2.7 lbs (1.2 kg)