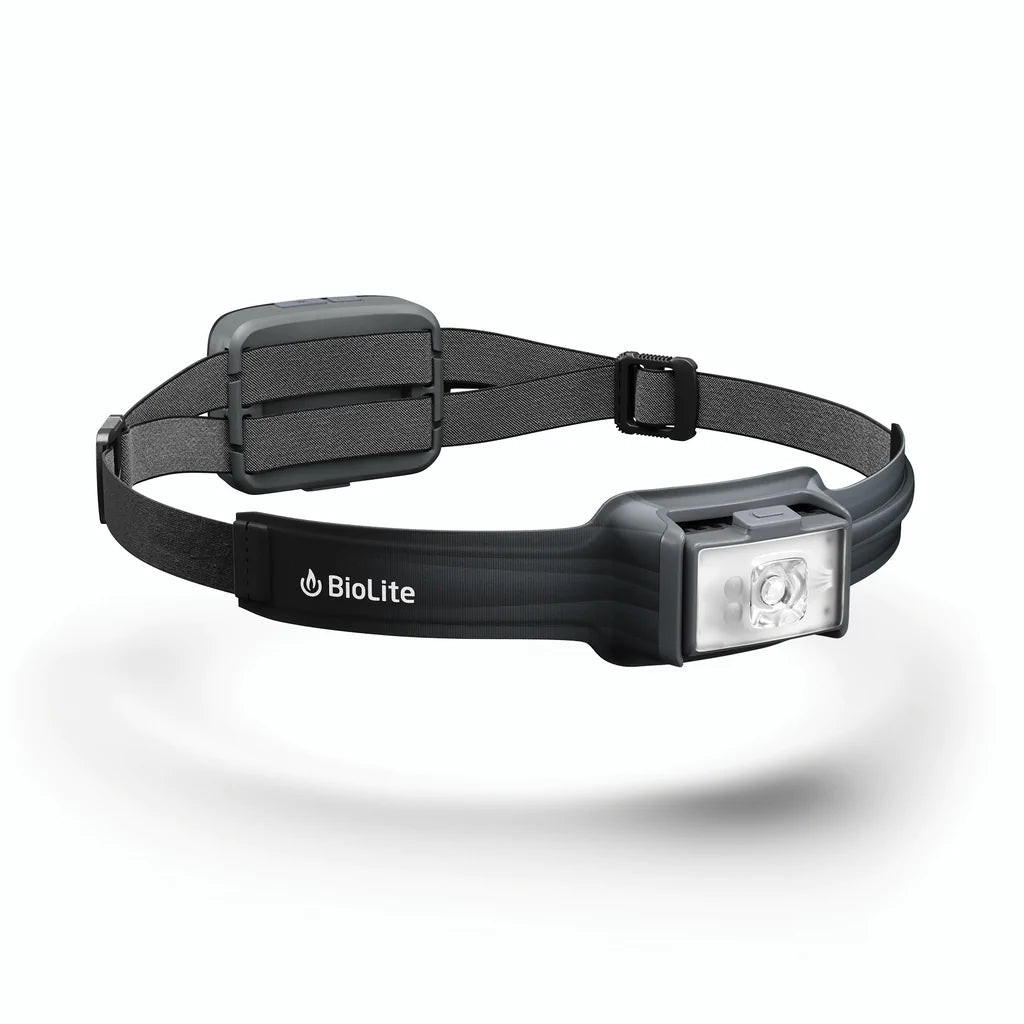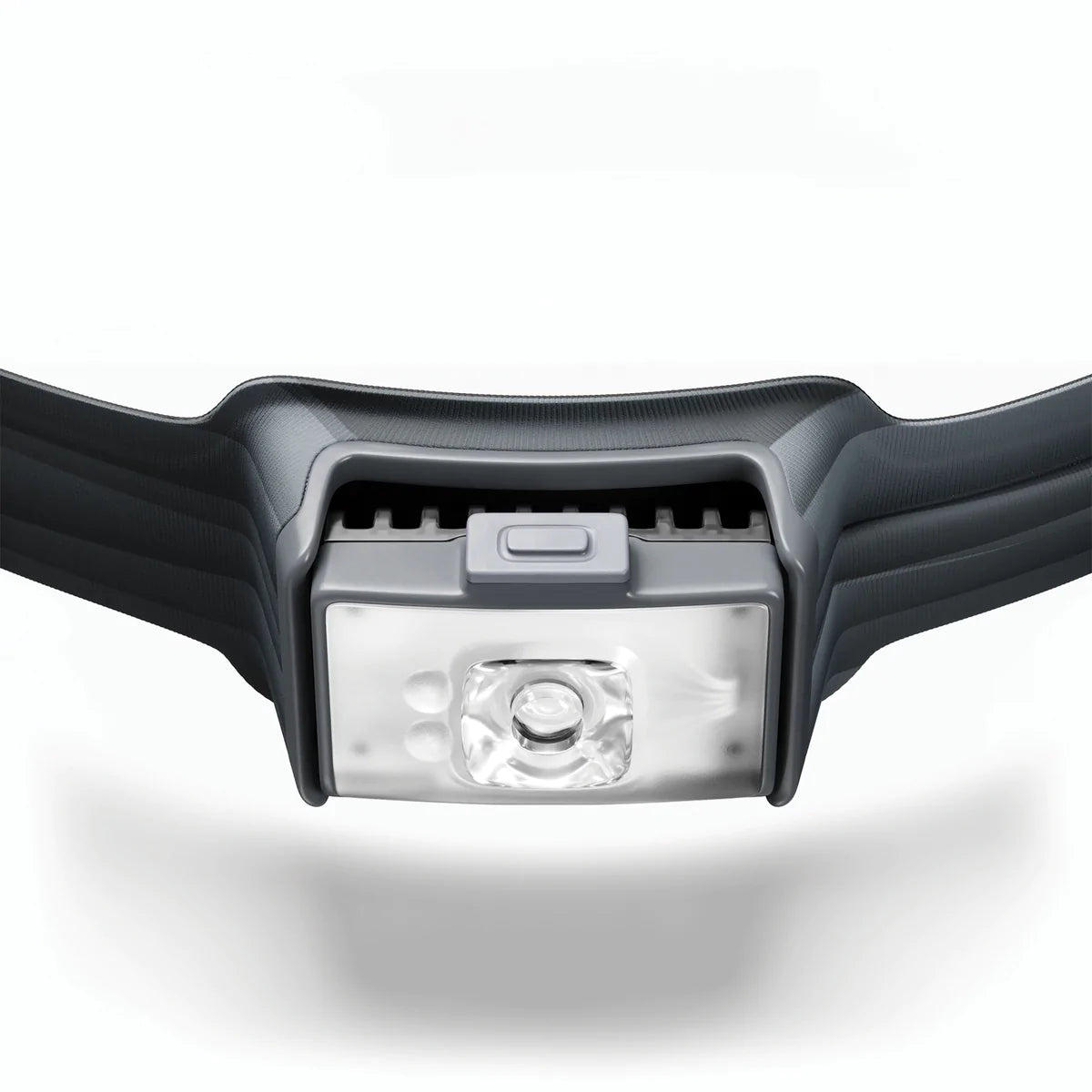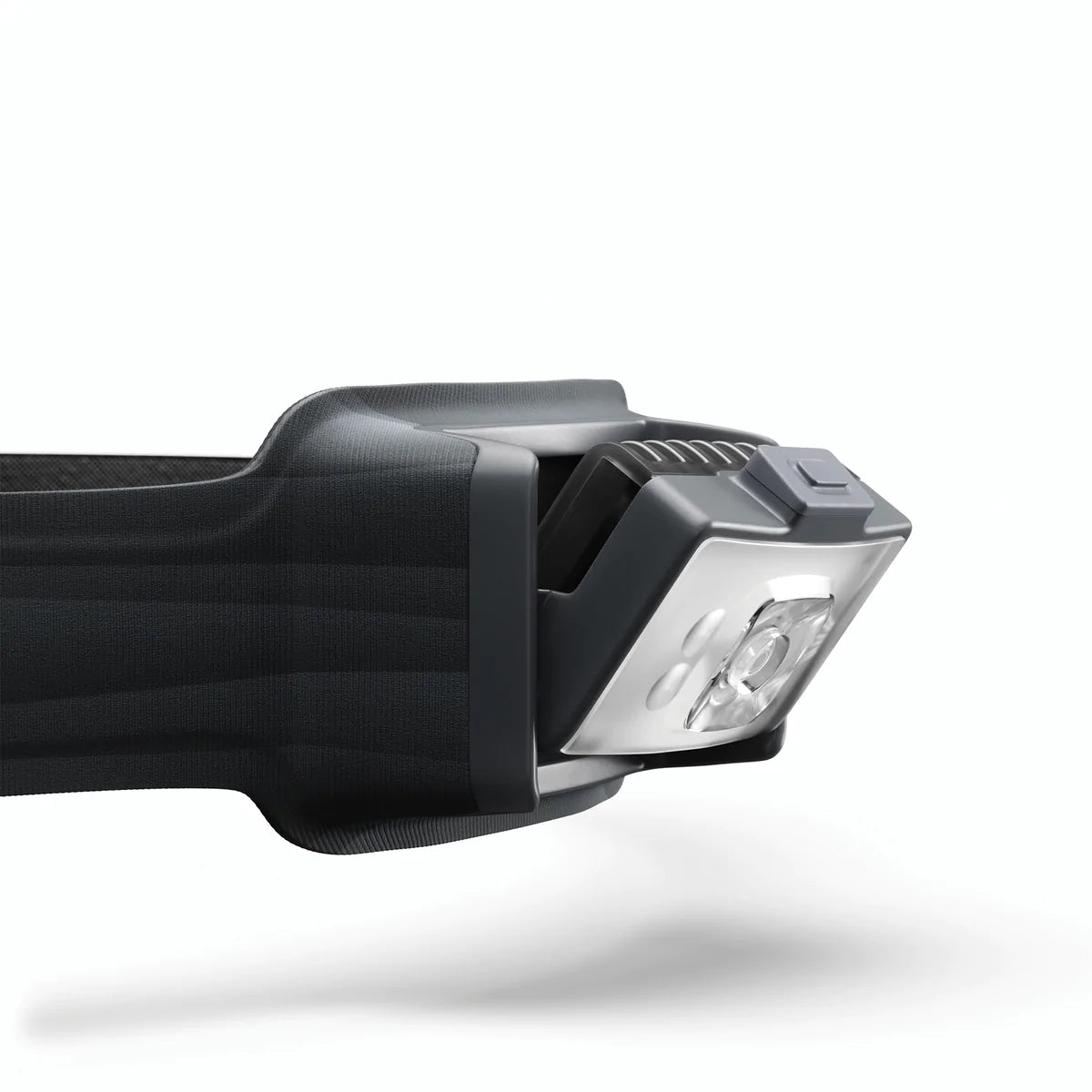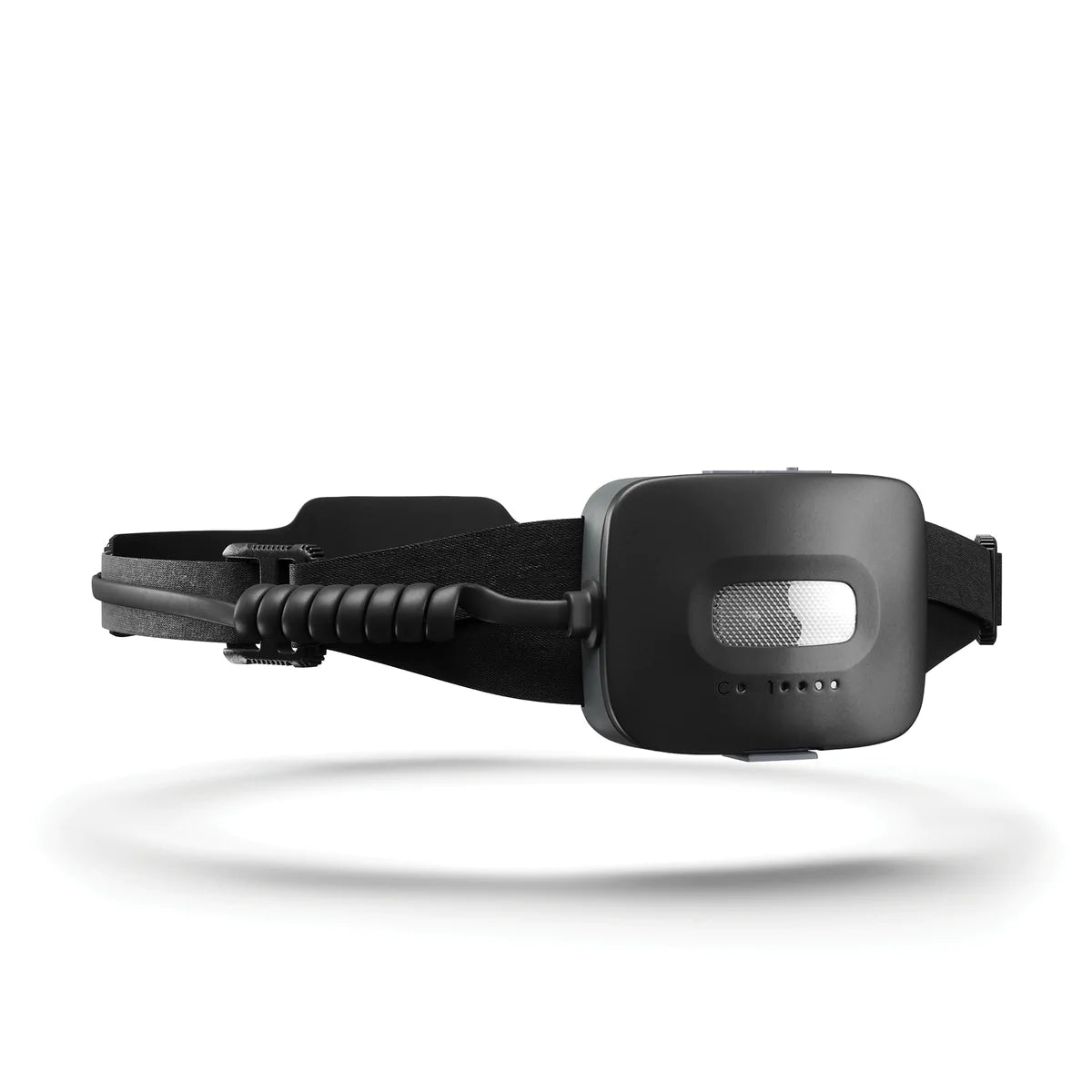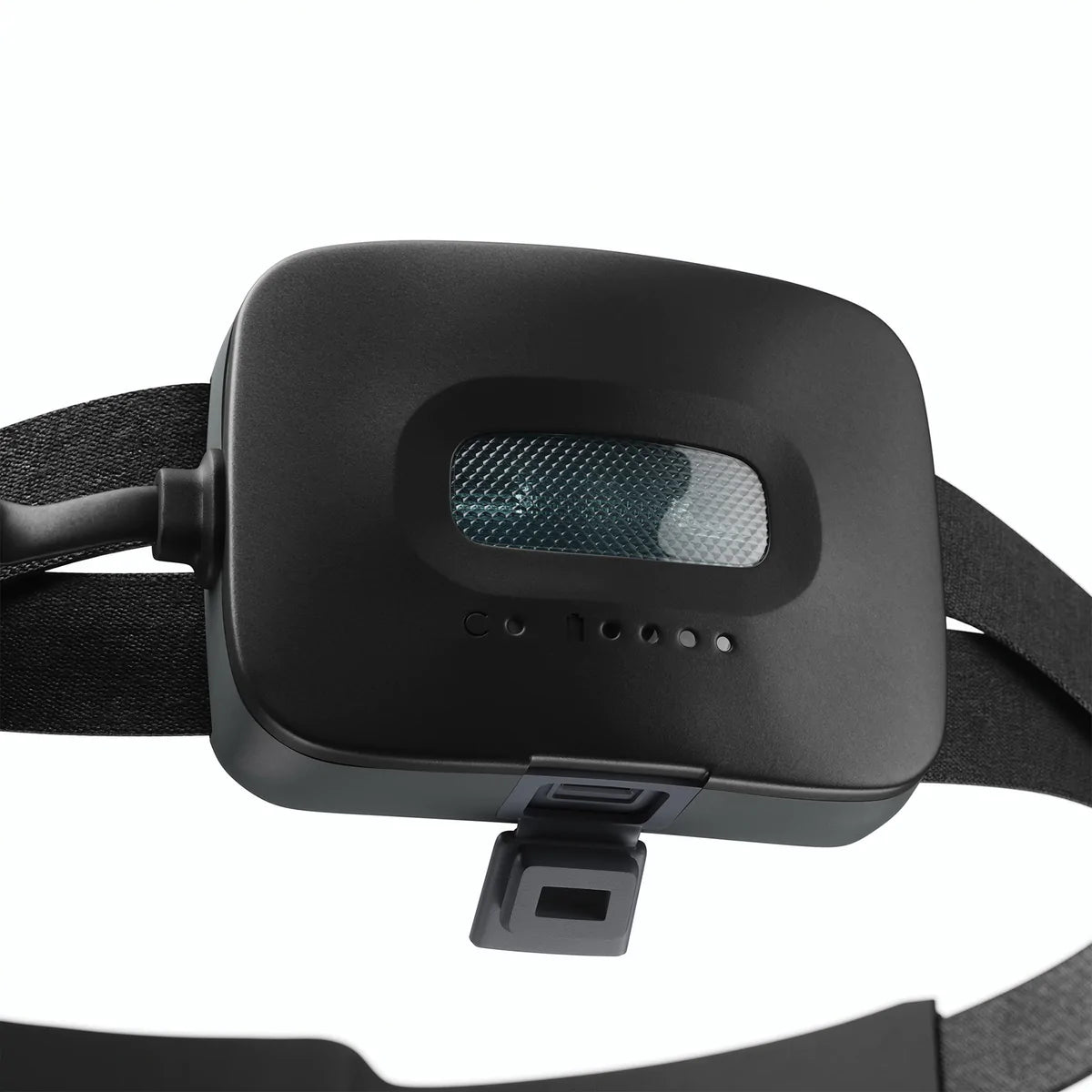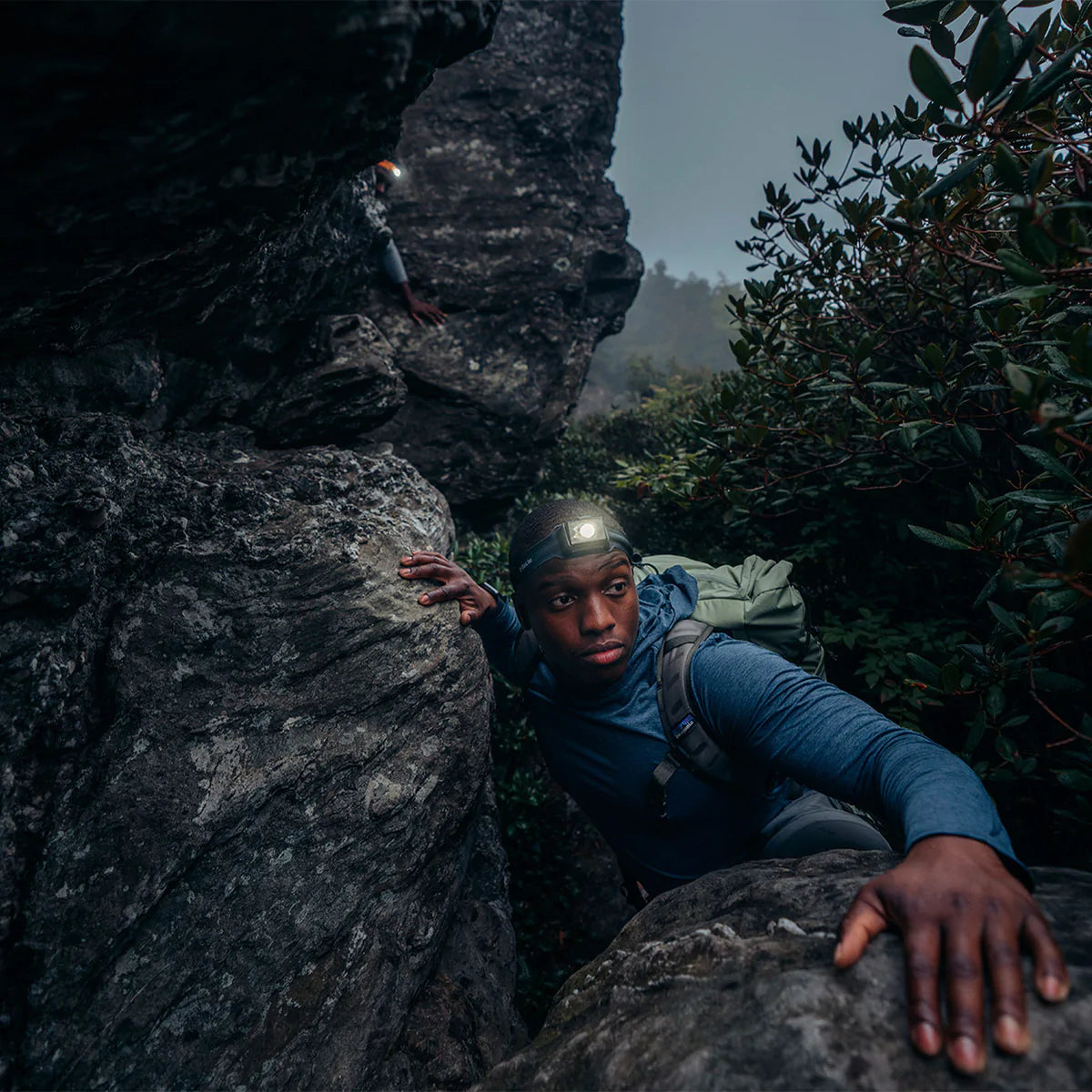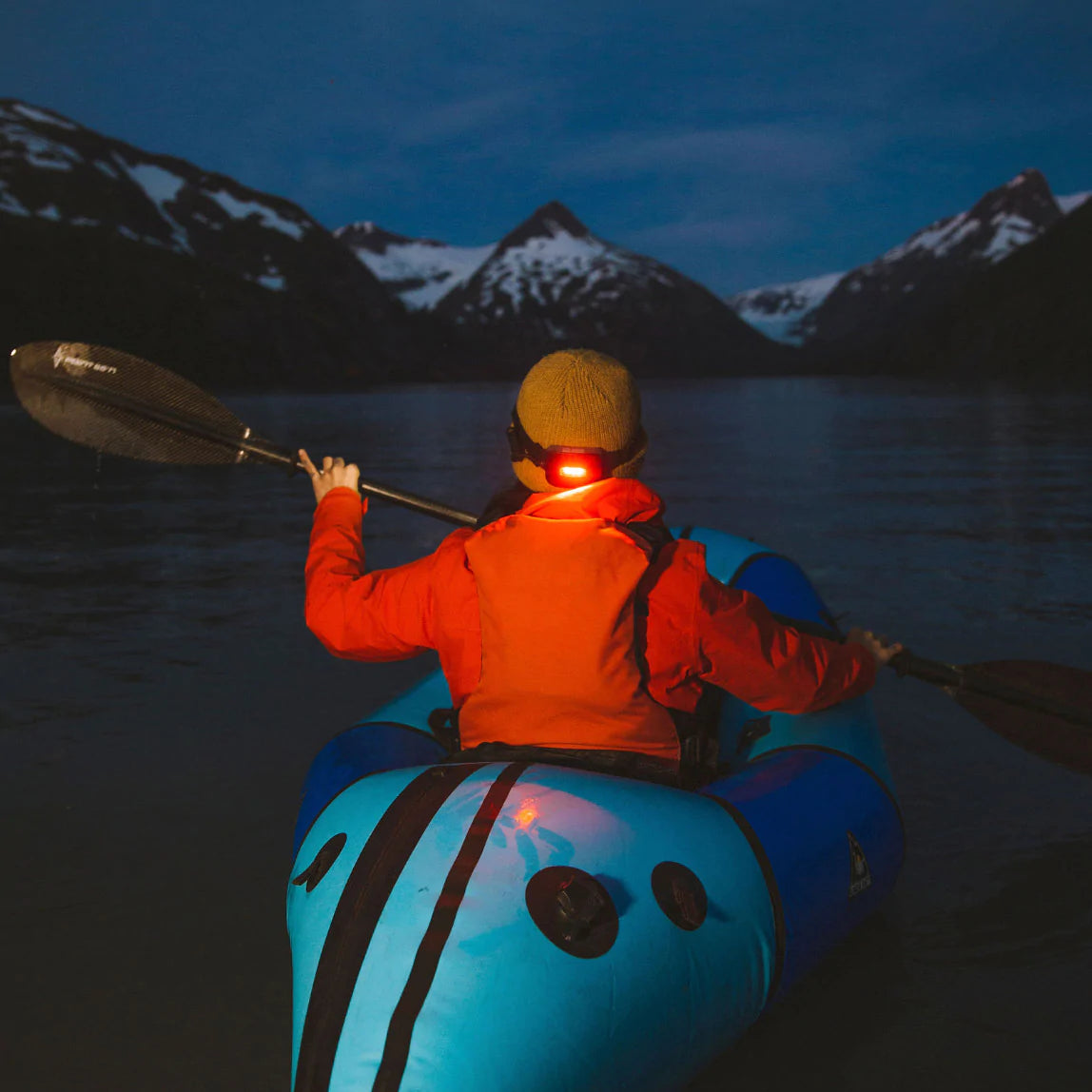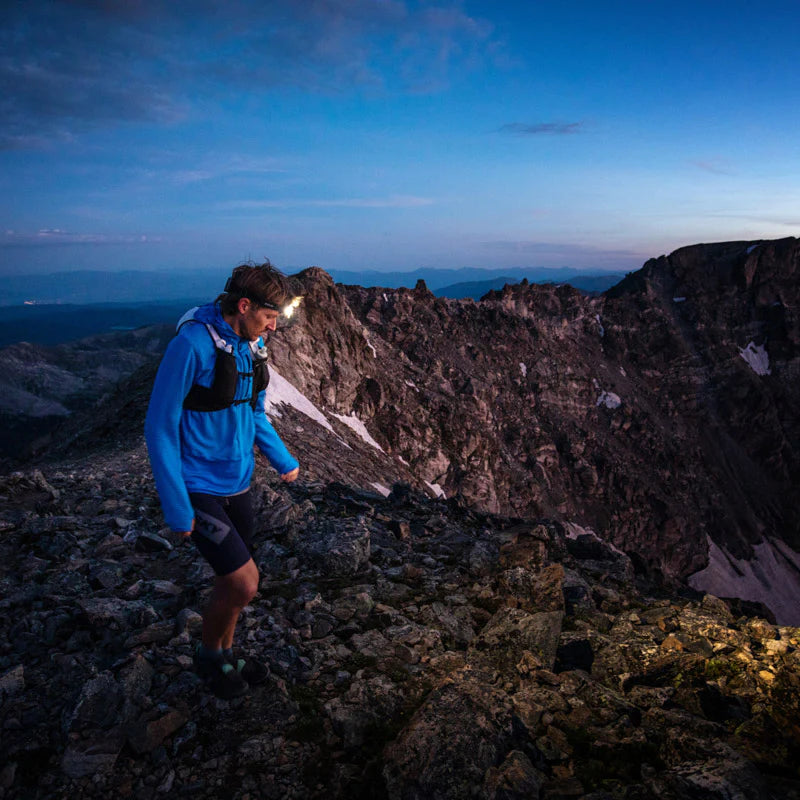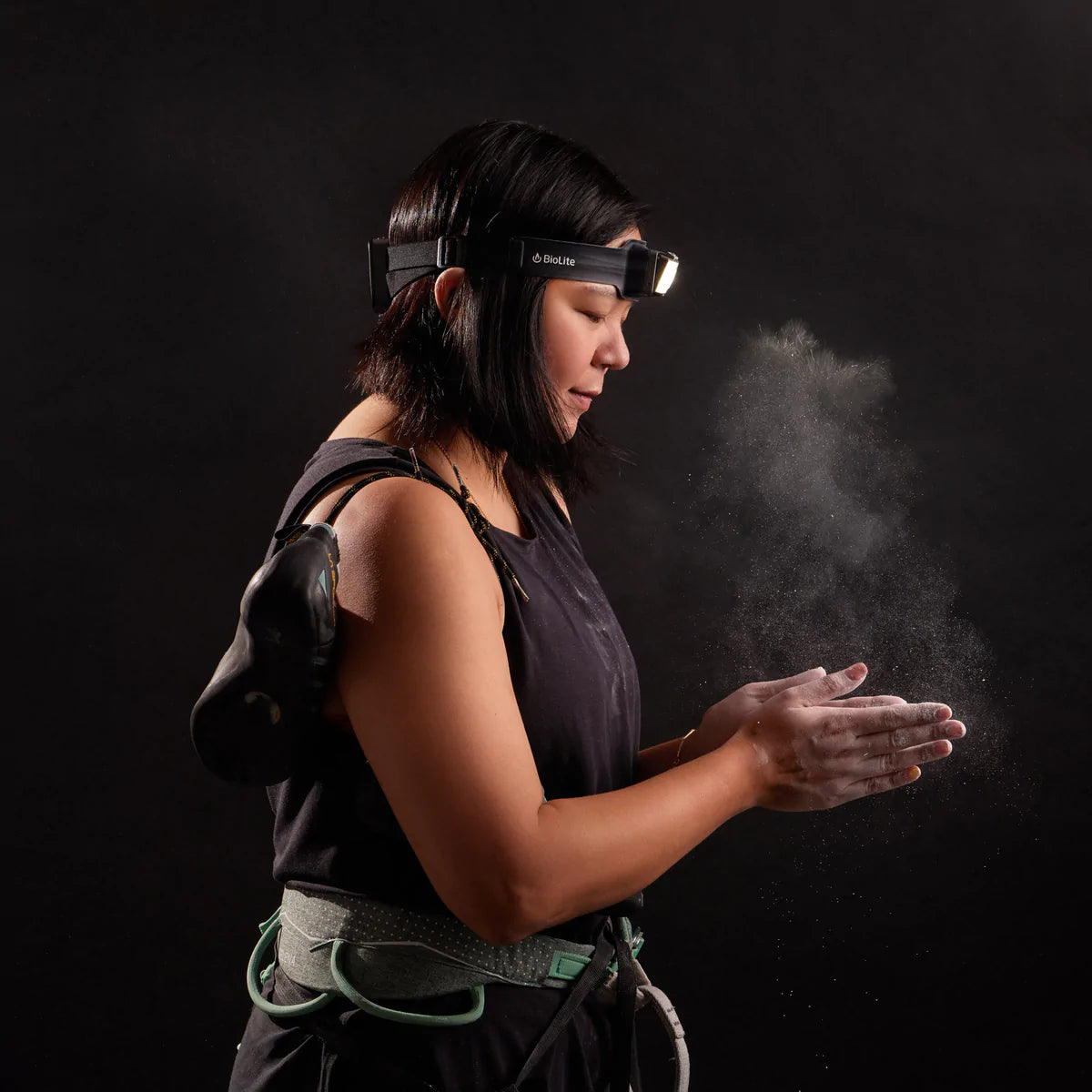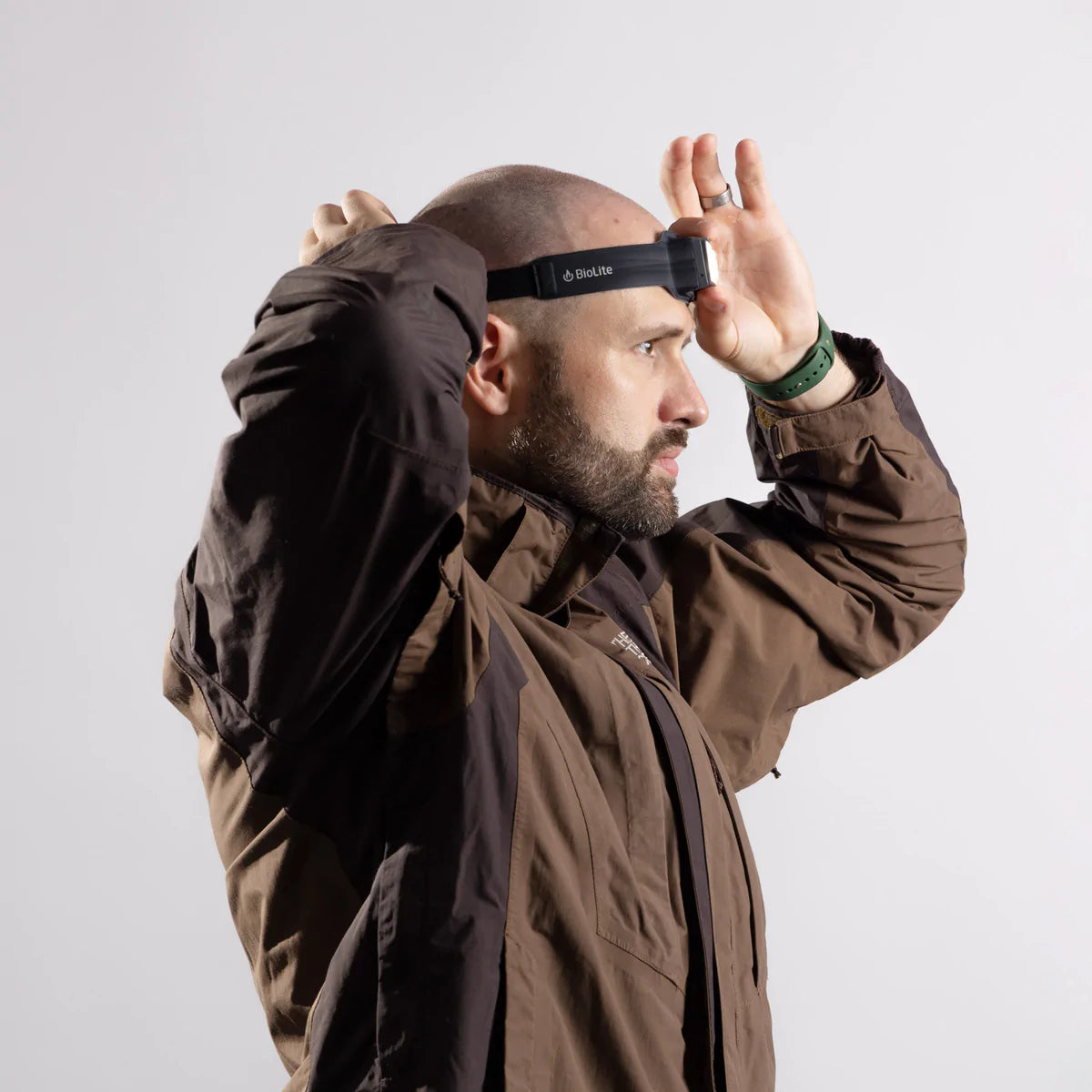 BioLite
HEADLAMP 800
Pro-level features for pro-level activity, all in an ultra-compact design. Experience complete control of your illumination thanks to Constant Mode, Pass Thru + charging, and 8 different lighting modes that enable you to see and be seen on your next adventure. And with BioLite's proprietary 3D SlimFit construction, you'll wear major functionality with maximum comfort.
Max output 800 lumens
Dimmable red, white, strobe & burst mode
Dimmable rear red visibility light with solid & strobe
Front panel tilts downward with one hand
150 hours LOW, 7 hours HIGH, 8 hours RESERVE
3000 mAh li-ion battery recharges via micro USB
Constant Mode

 

and

 

Run Forever

 

settings
Pro Performance
Fit As A Factor Of Performance
When you're doing big things, your headlamp should light the way, not get in the way. Our proprietary construction method solves for that.

By integrating electronics directly into the band, we create a flush low-profile front with no bounce.

The rear power unit distributes weight and keeps pressure off your forehead while the moisture-wicking band keeps you cool and dry.
Pro Feature: Constant Mode
Most headlamps auto-regulate lumens to conserve battery life, quietly dimming over time as your eye adjusts to darkness. This works out efficiently in a lot of cases, but shouldn't be the only mode available for dealing with technical terrain or pitch darkness.

Constant Mode puts you in complete control of your lumens, enabling you to set a steady level of brightness that will not dim – unless you tell it to, of course.
Pro Feature: Run Forever
As a rechargeable headlamp, you can extend Headlamp 800 runtimes indefinitely thanks to Pass Thru+ charging. This means you can use your headlamp while simultaneously powering it up.

The included 3ft Run Forever cable enables you to connect to a external powerbank that you can tuck easily into a vest, pack, or belt. Our cable-management clip makes sure everything stays close to the body for fluid movement.
3D Slimfit
Flush Front
No Bounce, Sits Flat
Better Balance
Grams Redistributed For Weightless Feel
Smart Fabrics
Moisture Wicking & No Abrasion Points
Tech Specs
PEFORMANCE (ANSI FL1)
Low

Medium

High

Burst

BRIGHTNESS

5 Lm

250 Lm

500 Lm

800 Lm

CONSTANT RUNTIME

150 Hours

4 Hours

2 Hours

30 Seconds Per Burst

REGULATED RUNTIME

150 Hours

8.5 Hours

7 Hours

30 Seconds Per Burst

RESERVE

+8 Hours at 5 Lm

BEAM DISTANCE

15m

135m
BATTERY
3000 mAh Li-ion USB Rechargeable
INPUTS
Micro-USB Charge In
IN THE BOX
3ft (1m) Run Forever Micro USB Cable


WATER RESISTANCE
IPX4
COLOR RENDERING
ChromaReal broad spectrum LED (CRI 90)
WARRANTY
1-year 
WEIGHT
5.3 oz (150 g)
LOCK MODE
Yes, digital lock
OPERATING TEMPERATUR
-4°F to 122°F (-20°C to 50°C)
Full Features
Red Flood Lens
White Flood Lens
White Spot Lens
4-Position Tilt Front Lens
On/Off/Lock Button
Moisture-Wicking Smart Fabric
Easy-Adjust Clips
Rear Red Visiblity Light
Constant Mode Indicator
Micro-USB & Run Forever Cable Input
Battery Indicator LEDs
Red Rear Light Control
Burst Mode & Constant/Regulated Toggle Button
FAQ
Does the headlamp tilt?
Yes, the front panel can articulate up and down easily with one hand.
Can I control it with gloves on?
Yes! The large power button located at the top of the front panel is easy to engage with gloves as are the rear control buttons. We tested it. A lot.
How do I clean the headlamp?
The headband of HeadLamp can be hand-washed with a mild detergent or dishsoap and water. We recommend dampening a sponge and wiping down the inside of the band.
How long does it take to charge the headlamp?
HeadLamp charges to full in approximately 2.5 hours.
Can I use this in the rain?
You can do pretty much anything except swim with it (aka don't submerge it under water)
What is the color temperature?
5700 for spot and flood
What is the CRI?
90 CRI for flood, 70 CRI for spot
Is there a low power warning?
Your light will dim to 100 lumens and flash every 10 minutes as a warning. After that, it will drop to 5 lumens and stay in Reserve Mode for up to 8 hours.
Can I fly with it?
Yes, 3000mAh/11.4Wh battery is compatible with carry-on regulations
Can I use the BioLite Light Diffusing Stuffsack with HeadLamp 800?
No, we do not recommend it. HeadLamp 800 delivers performance-grade lighting which can generate significant heat. Do not put HeadLamp 800 in contact with fabrics when in use.
I'm trying to turn my HeadLamp 800 on and it flashes and doesn't do anything. What's up?
It's in Lock Mode, preventing accidental turn on. Press and hold for 8 seconds, it'll flash and you are now unlocked.