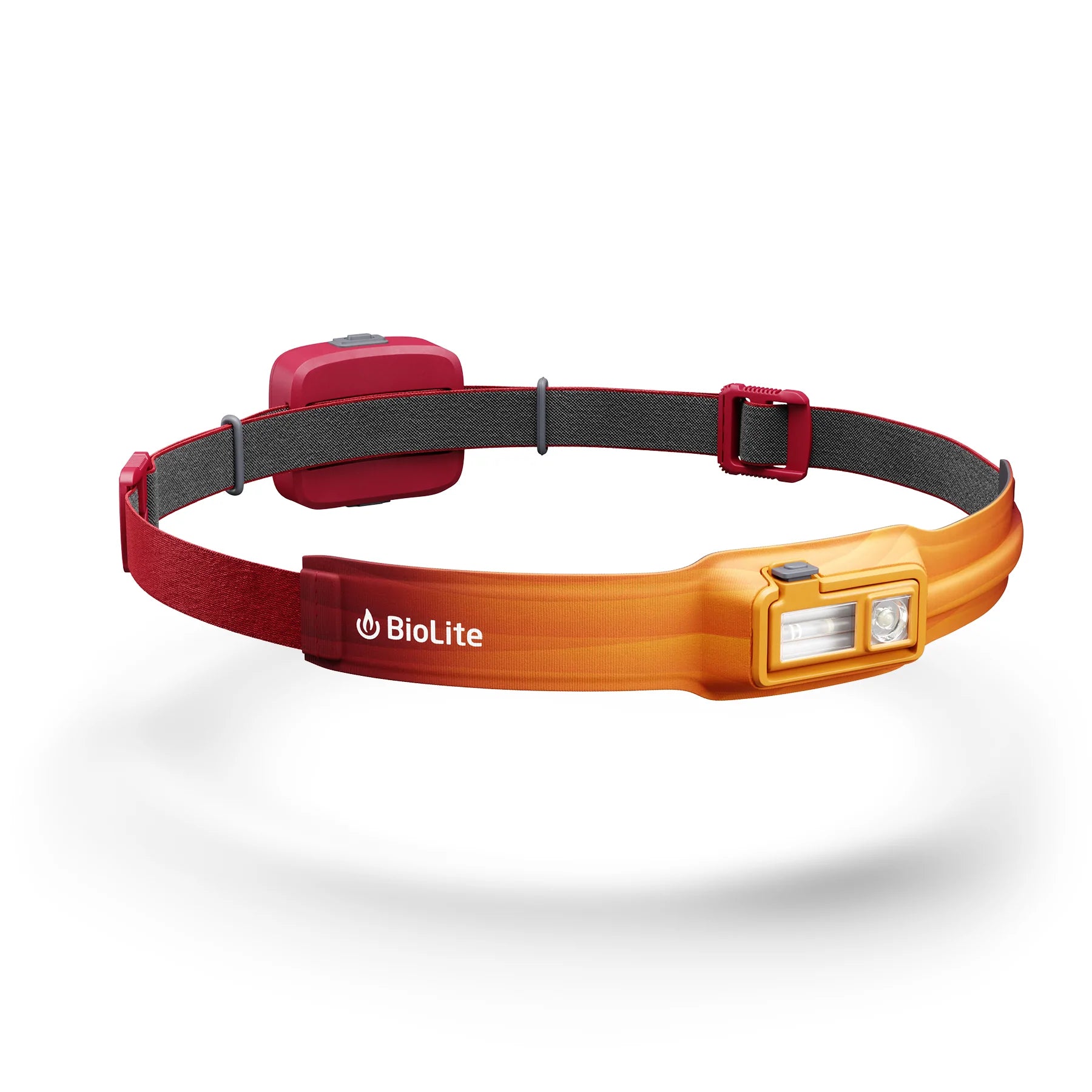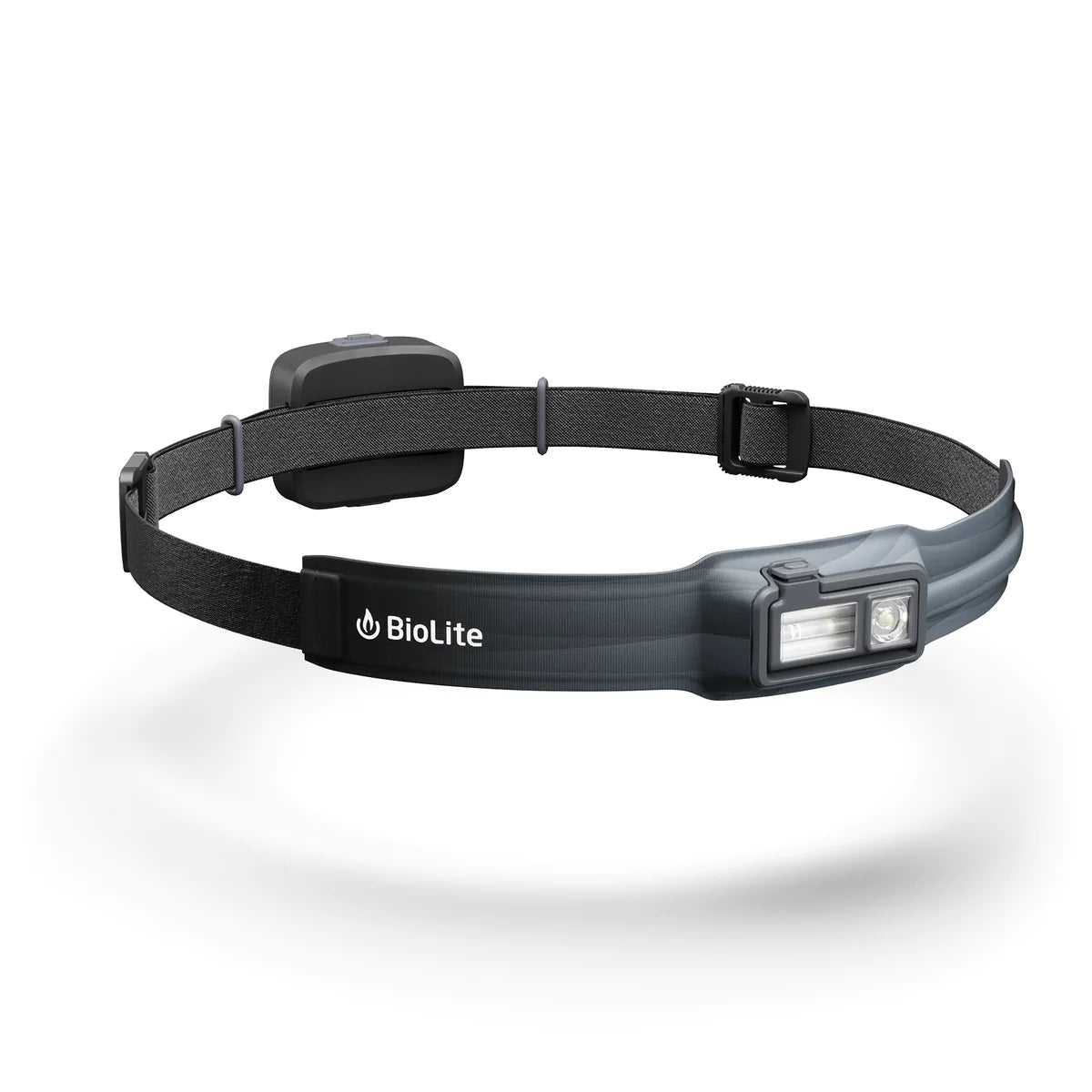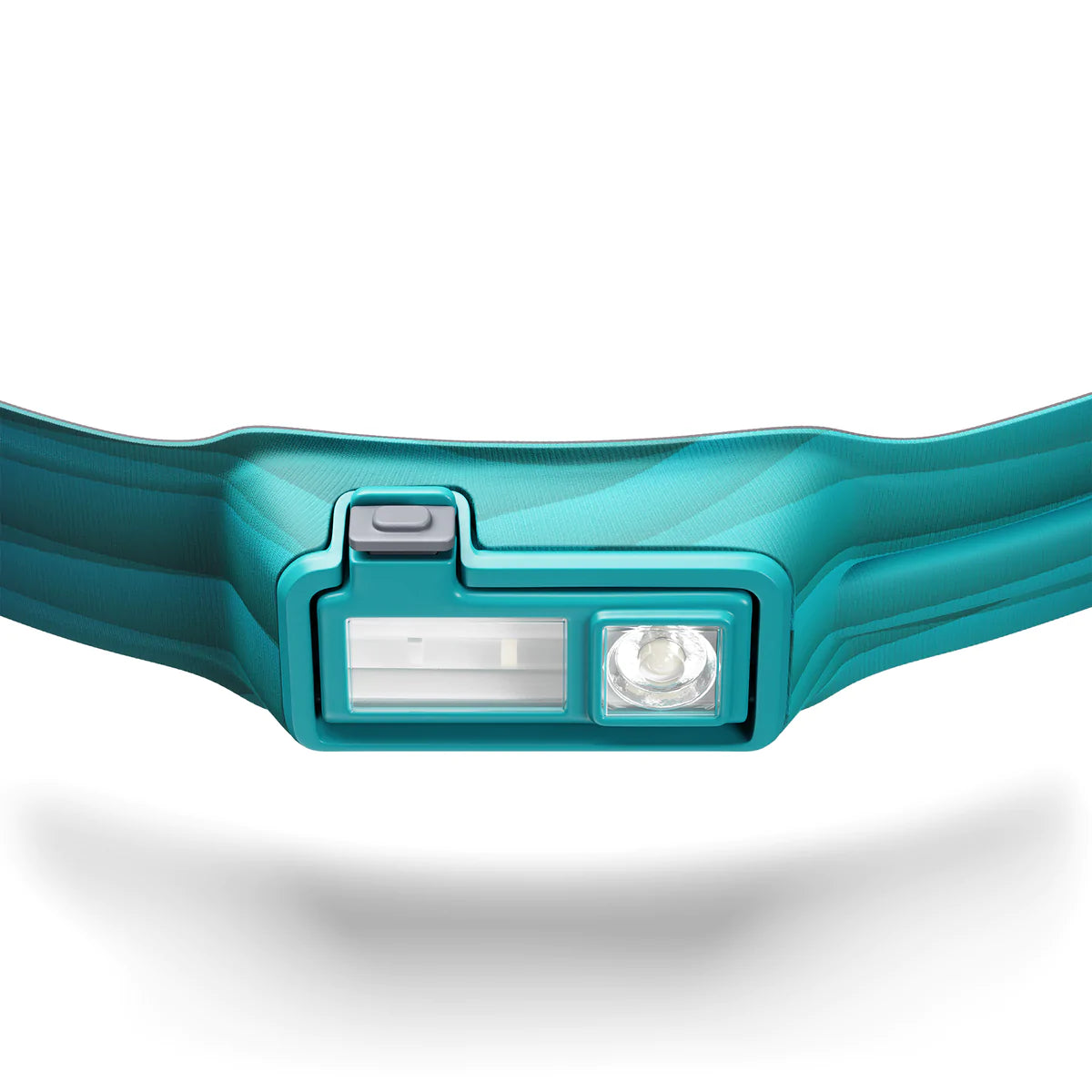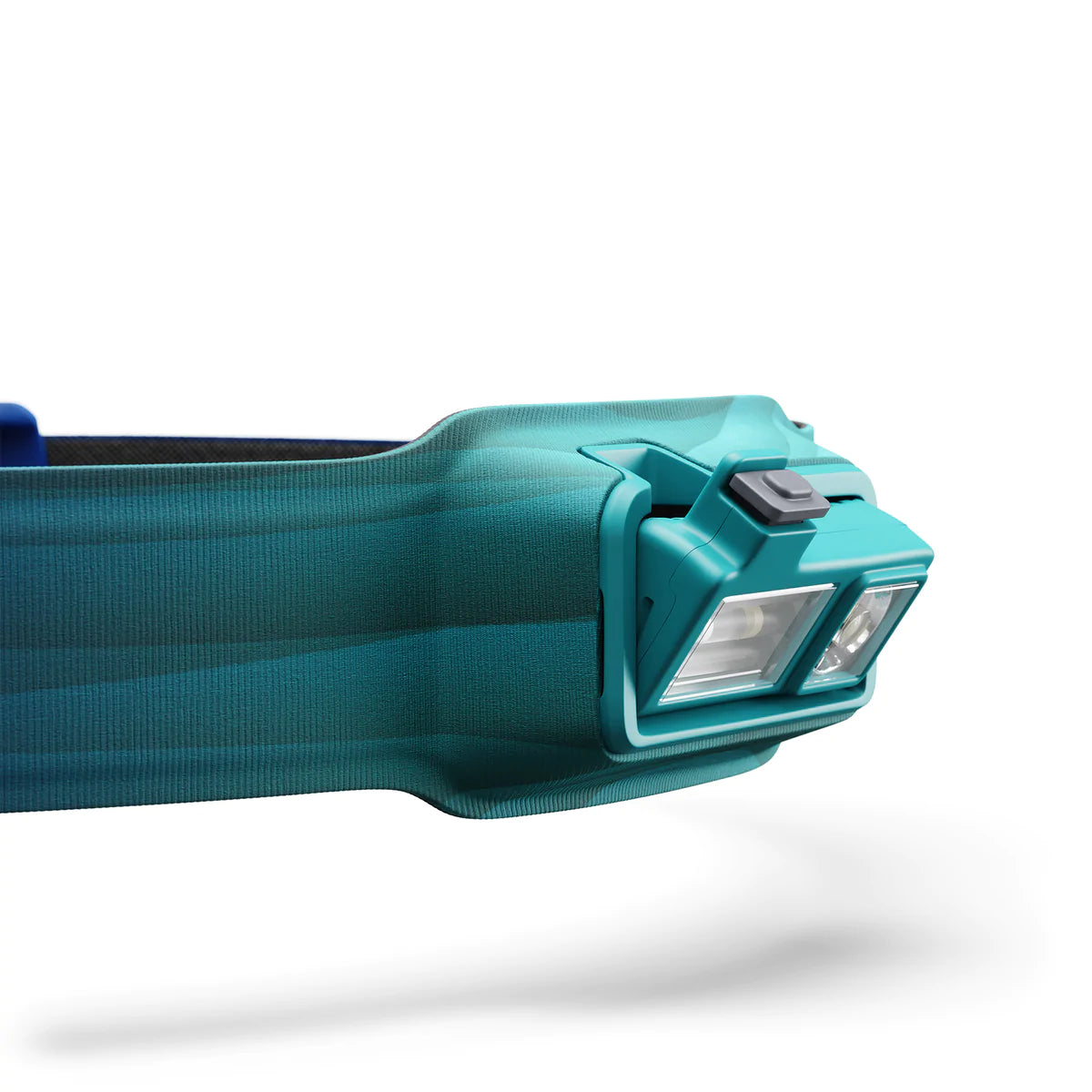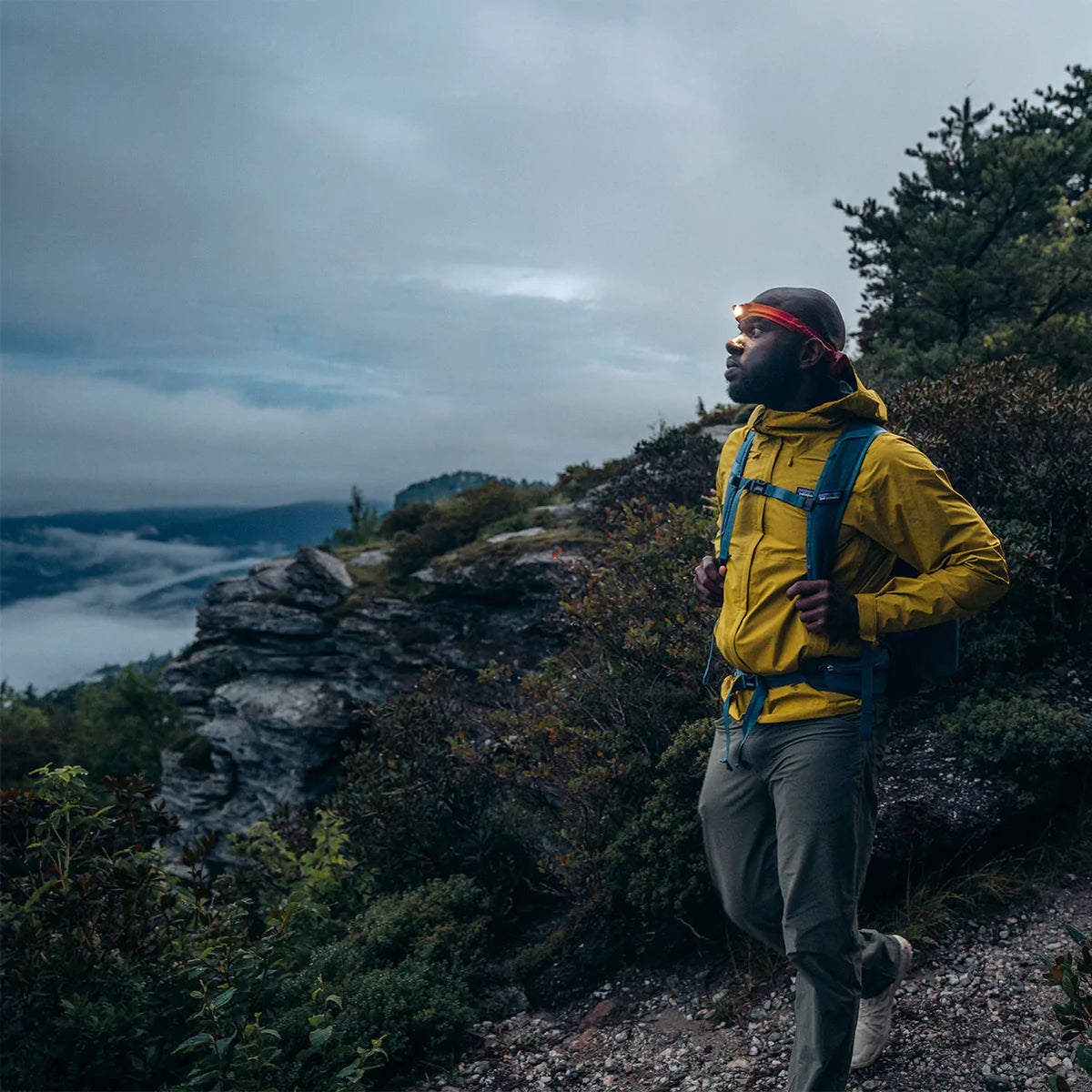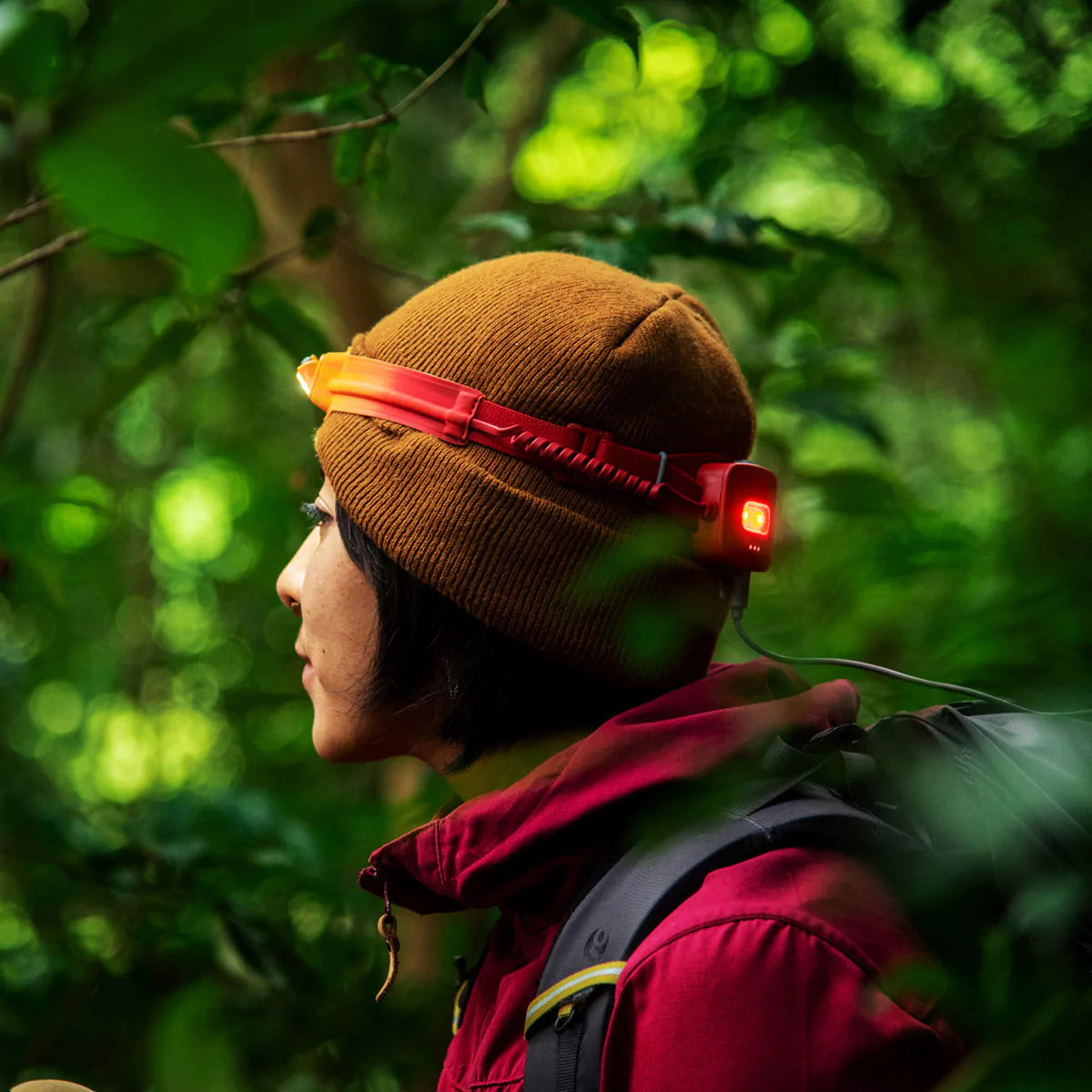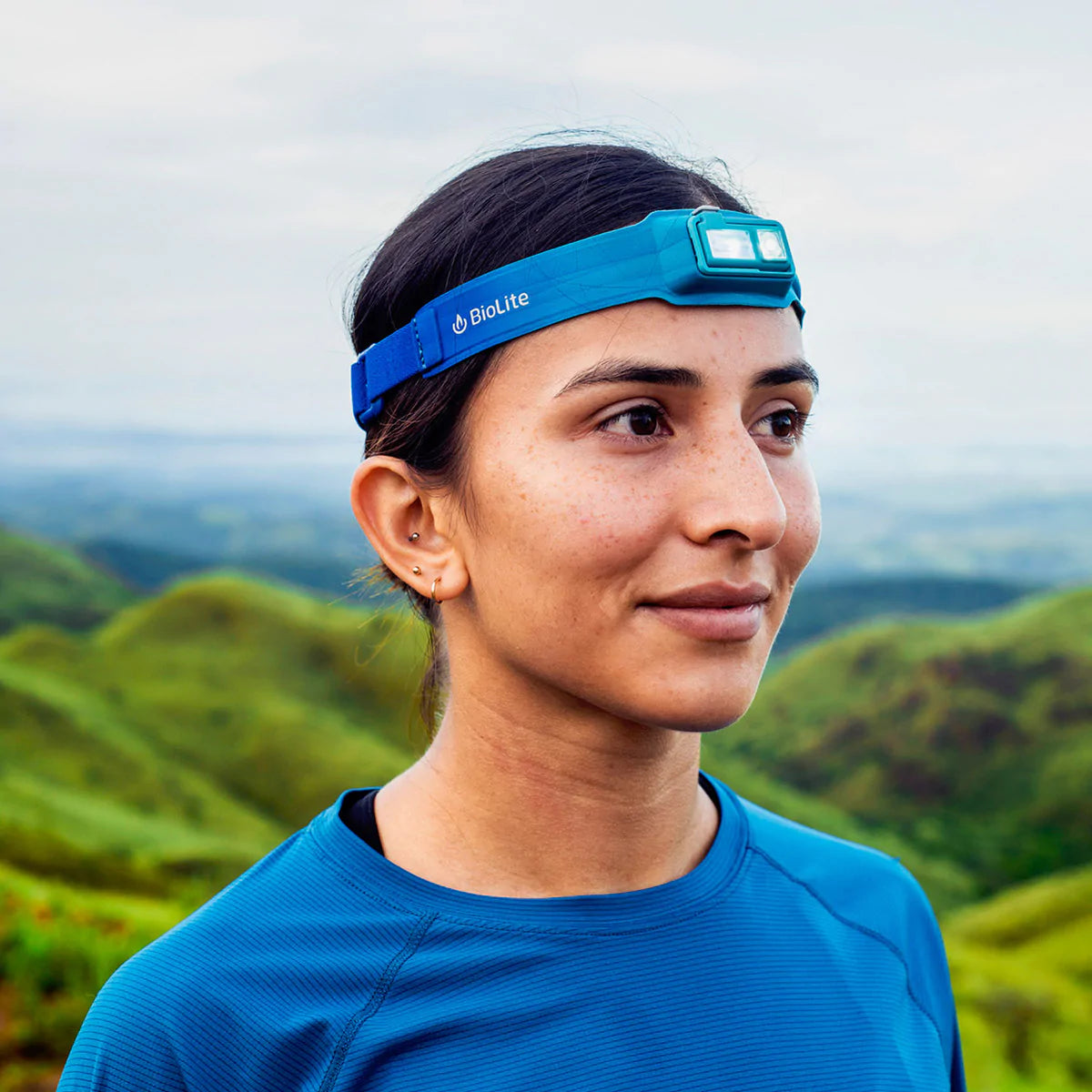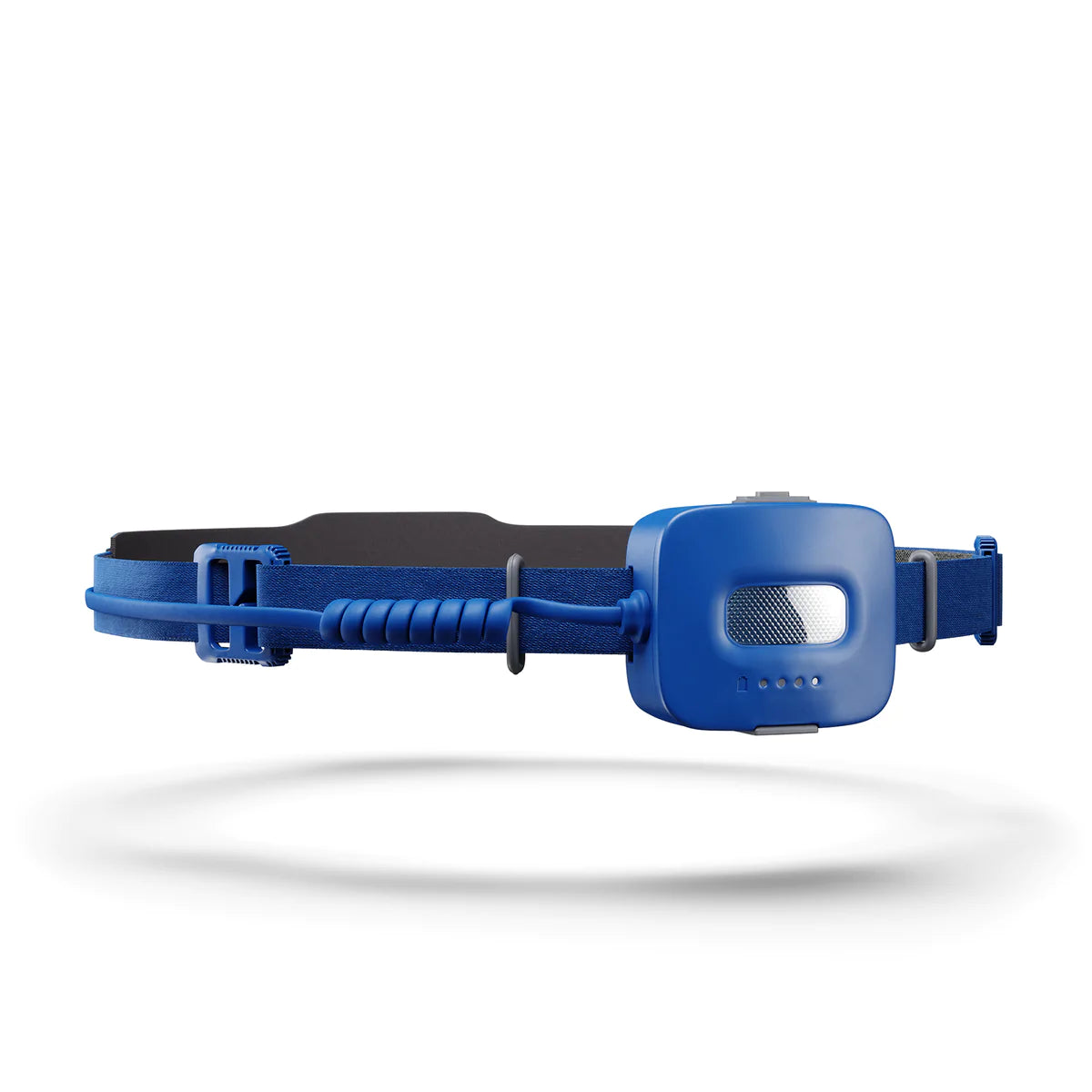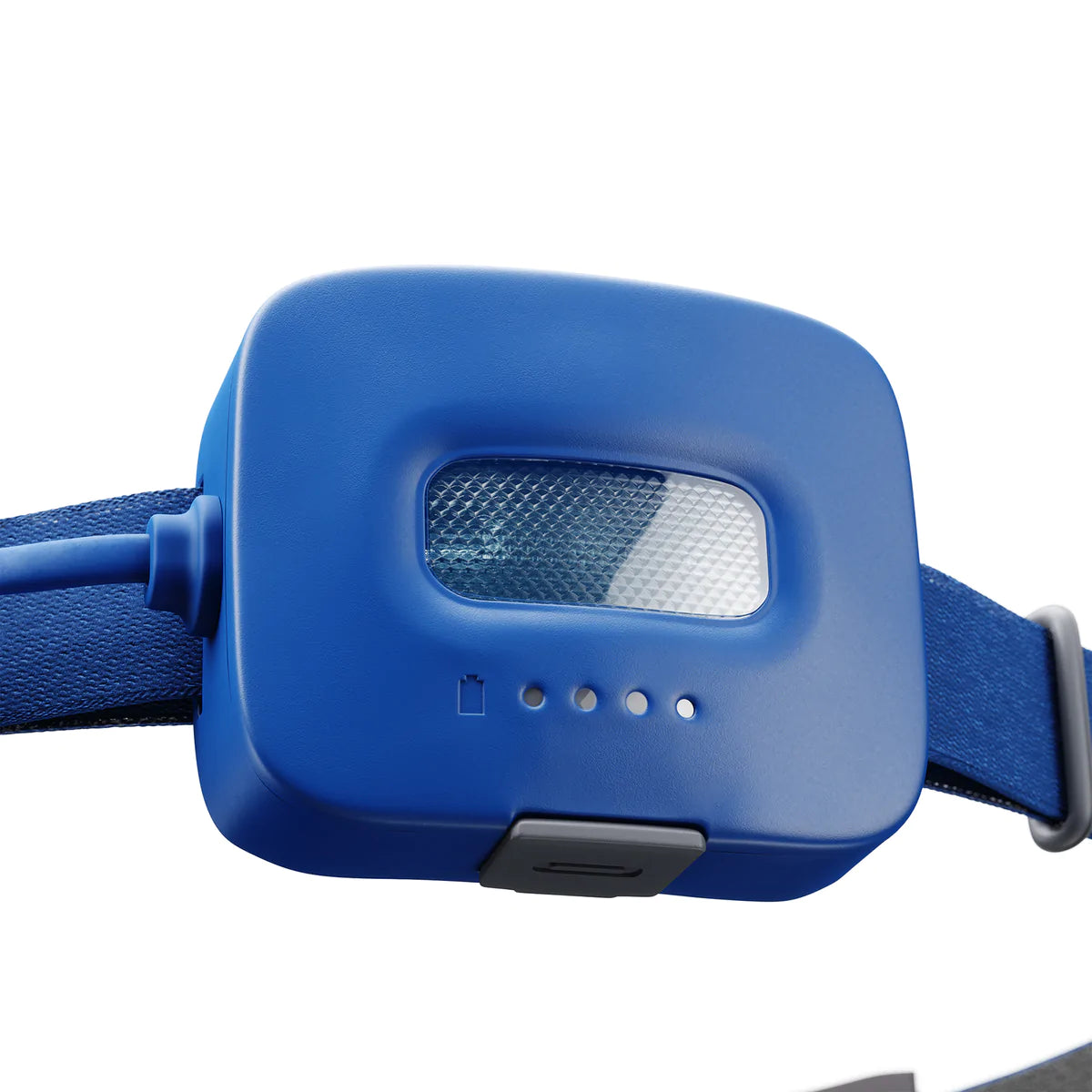 BioLite
HEADLAMP 425
Experience top-tier performance with a fit unlike any headlamp you've experienced thanks to BioLite's award-winning 3D SlimFit Construction. With a front profile of only 10mm and weighing only 78 g, HeadLamp 425 sits flush on the forehead without worry of bounce or slippage. Moisture-wicking fabric keeps you cool and dry for any activity and the rechargeable battery means you can leave the alkalines behind.
Max output 425 lumens
Easy one-hand tilting and

 

NEW

 

larger power button
NEW

 

rear red light with solid or strobe mode
60 hours on LOW, 4 Hours on HIGH
Recharge via USB-C
1h

 

Reserve Mode

 

alerts you when power is low
Connect to external powerbank (sold separately) for extended runtimes via

 

Pass-Thru Charging
3D Slimfit
Flush Front
No Bounce, Sits Flat
Better Balance
Grams Redistributed For Weightless Feel
Smart Fabrics
Moisture Wicking & No Abrasion Points
Tech Specs
LUMENS
425 Lumens
BATTERY
1000 mAh Lithium-ion
INPUTS
USB-C Charge In
BURN TIME (HOURS)
60 LO/4 HI
WATER RESISTANCE
IPX4
BRIGHTNESS MEMORY
Yes
WEIGHT
2.75 oz (78 g)
LOCK MODE
Yes
WARRANTY
1-year limited warranty
IN THE BOX
HeadLamp 425
USB-C Charging Cable
Quick Start Guide
Full Features
On/Off/Lock Button
Switch between modes and lock HeadLamp to prevent accidental contact
Flood Lens
Great for wide angle light, up to 125 Lm
Spot Lens
Great for task lighting or illuminating your path, up to 300 Lm
Articulating Front Bezel
Angle your light to where you need it
Moisture-Wicking Smart Fabric
Keeps your forehead comfortable and dry during activity
Easy-Adjust Clips
Slides to fit head sizes from children to adults with helmets
Recharge Via USB-C
Leave the alkalines at home and recharge using BioLite gear or an outlet
Rear Red Light
Enhances visibility from behind
Battery Indicator LEDs
Monitor your battery power remaining
FAQ
Is it really as comfortable as everyone is saying?
Try it for yourself
Is it adjustable? Does it fit kids?
Yes, the headlamp is easily adjustable by pulling away or towards your ears with the clips on the back. And yes, it fit kids!
What is the color temperature of the light?
6500k
Does the HeadLamp 425 tilt?
Yes, the front panel can articulate up and down easily with one hand
Is HeadLamp 425 Weatherproof?
HeadLamp is rated IPX4 which means it is "Storm Safe" and can handle a shower. But do not submerge in water.
How do I clean the HeadLamp 425?
The headband of HeadLamp can be hand-washed with a mild detergent or dishsoap and water. We recommend dampening a sponge and wiping down the inside of the band.
Does the HeadLamp 425 accept pass-thru charging?
Yes (translation: you can use the HeadLamp while it is being charged - comes in handy for more mobile charging, like with a powerbank on a hike)
How long does it take to recharge HeadLamp 425?
HeadLamp charges to full in approximately 2 hours. Note that it DOES accept pass-thru charging, so you can use it while it is being charged.
What's the difference between HeadLamp 425 and its predecessor, HeadLamp 330?
HeadLamp 425 is brighter, has a larger power button, rear red visibility light, a larger battery, and is recharged via USB-C.
Can I use the BioLite Light Diffusing Stuffsack with HeadLamp 425?
No, the HeadLamp 425 should not be in close contact with fabrics when at full brightness.