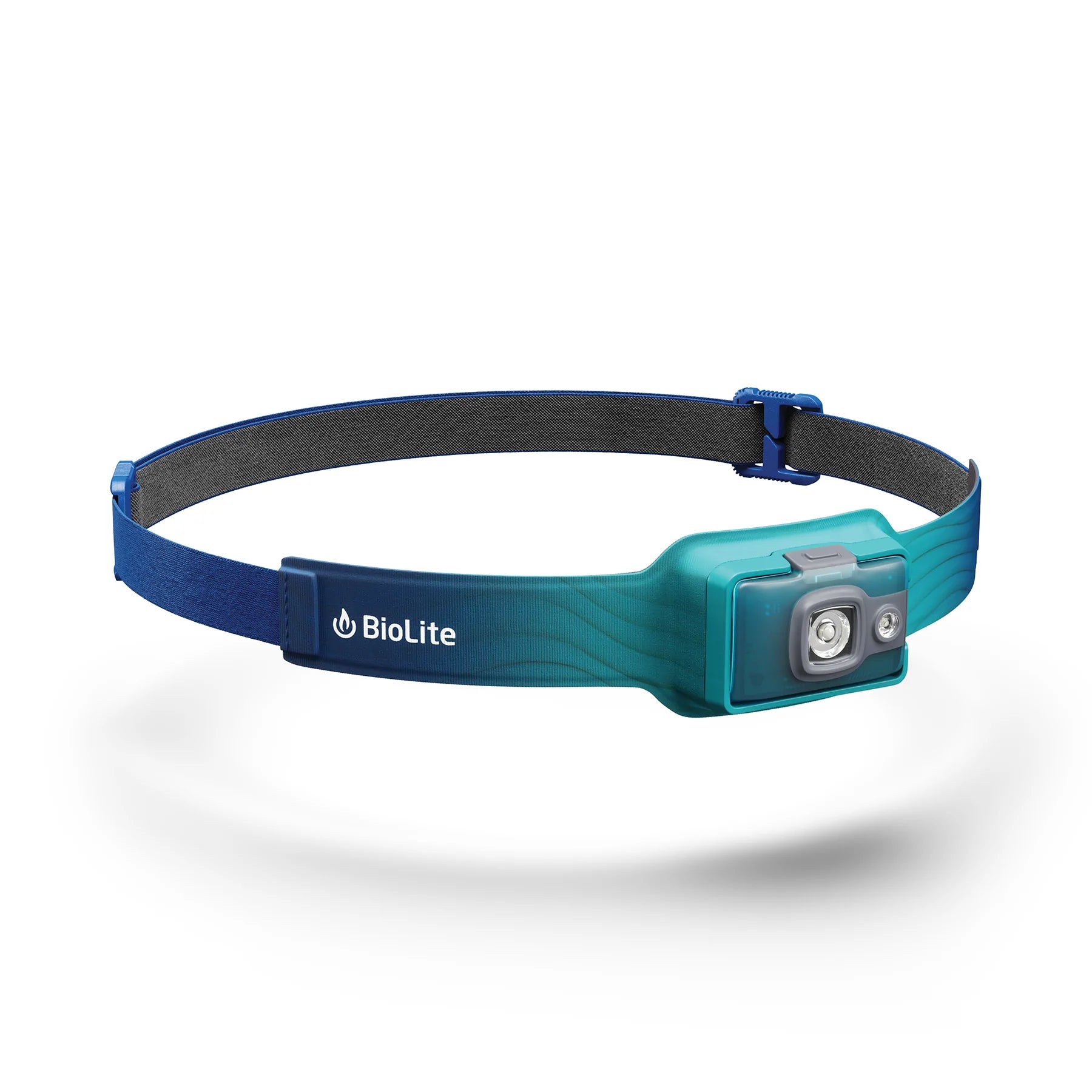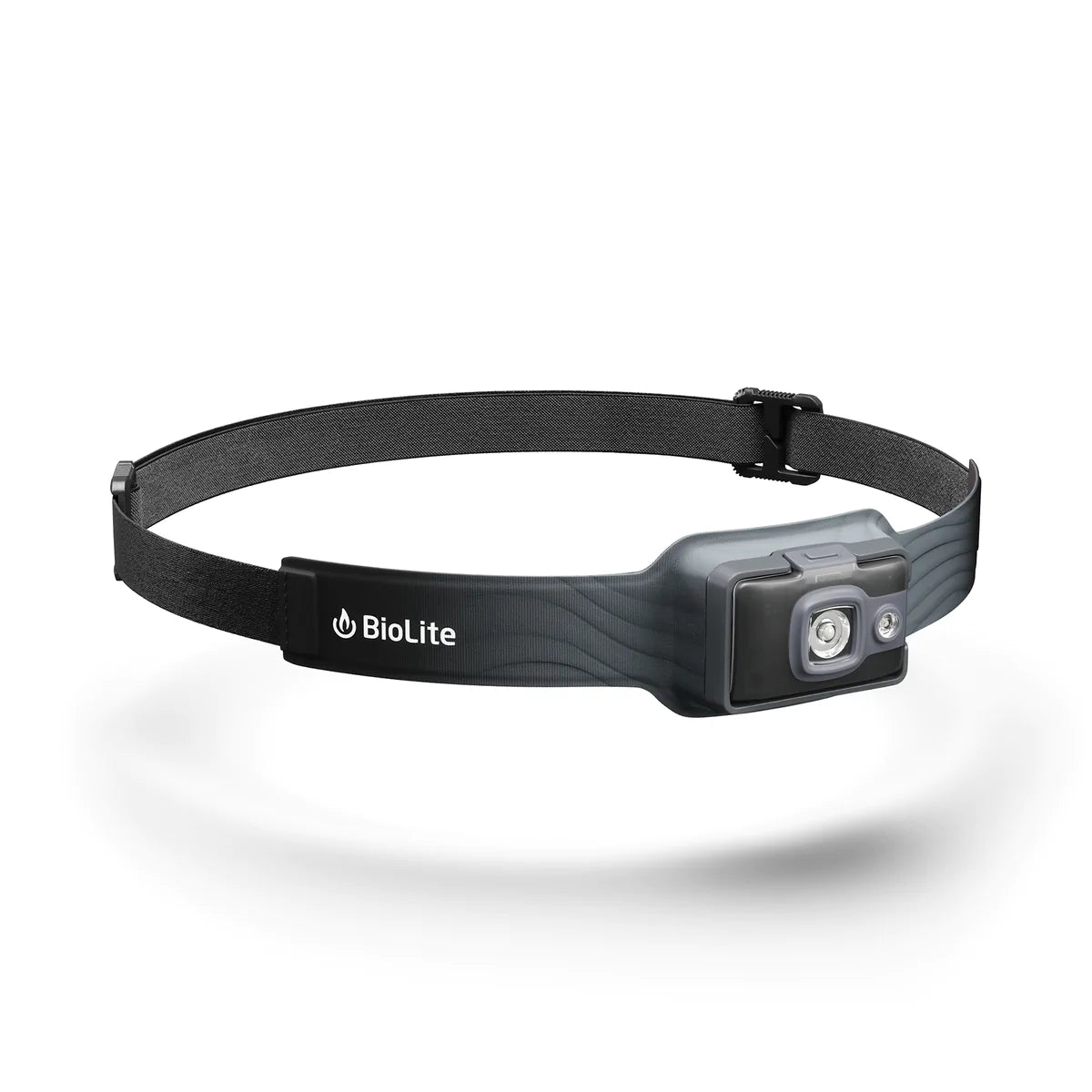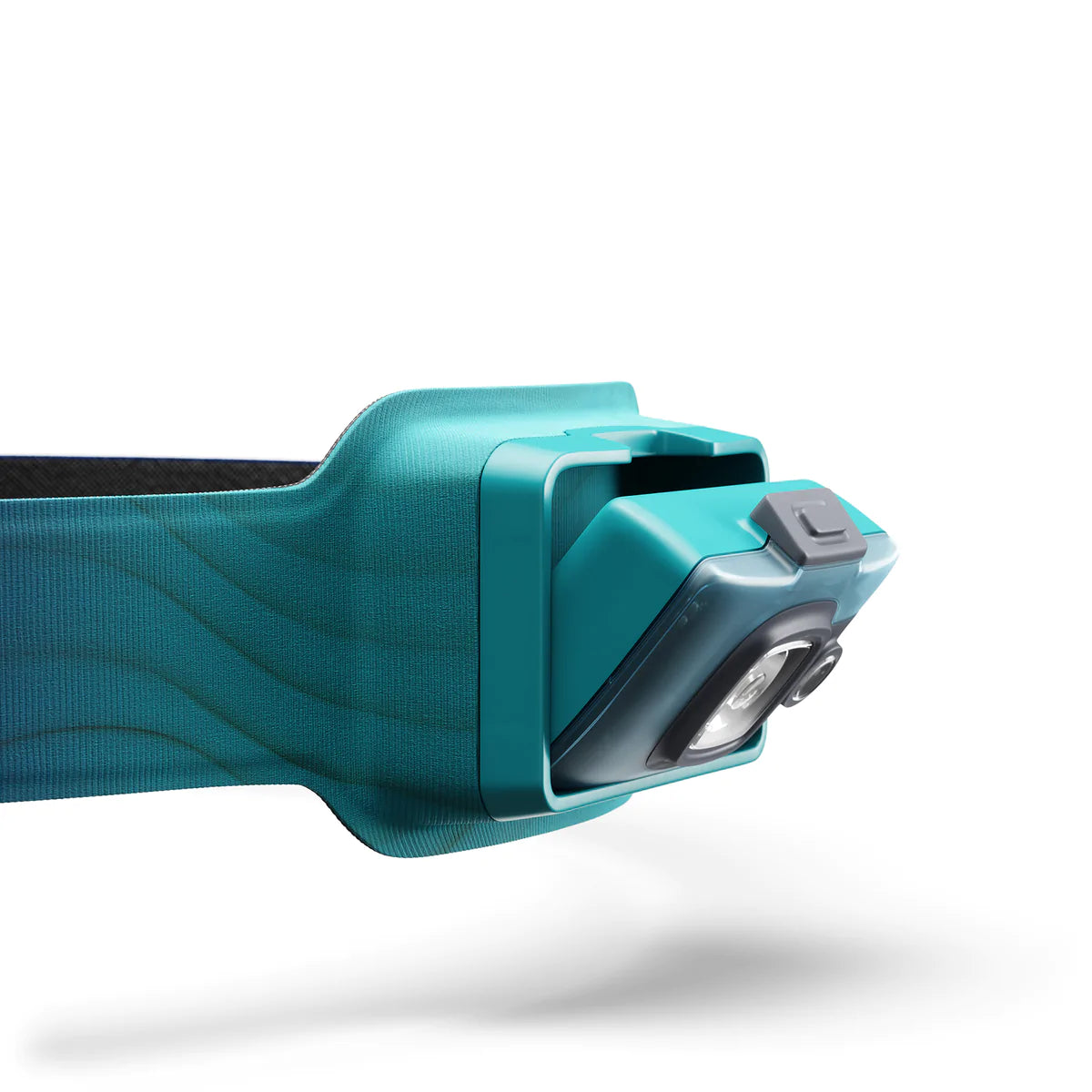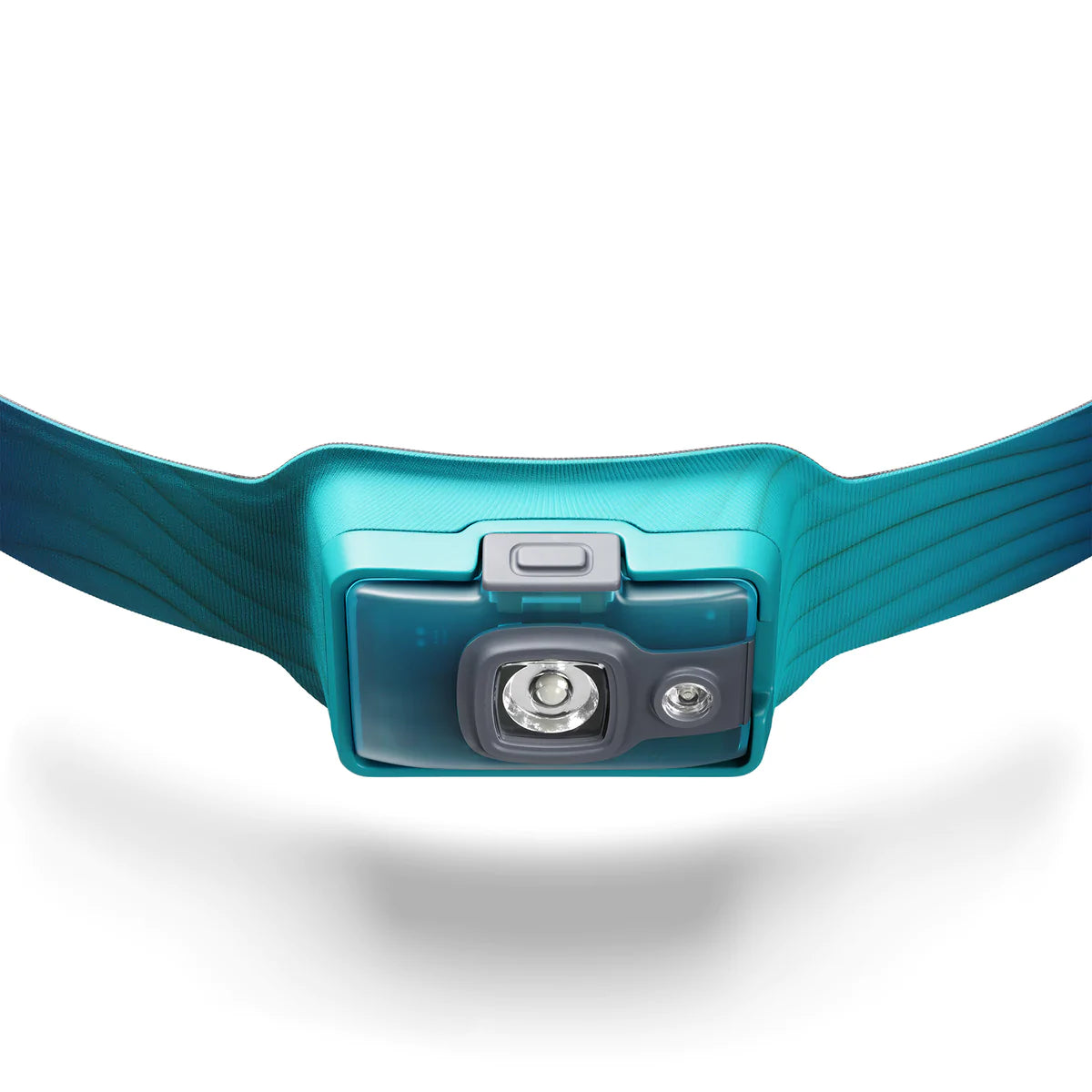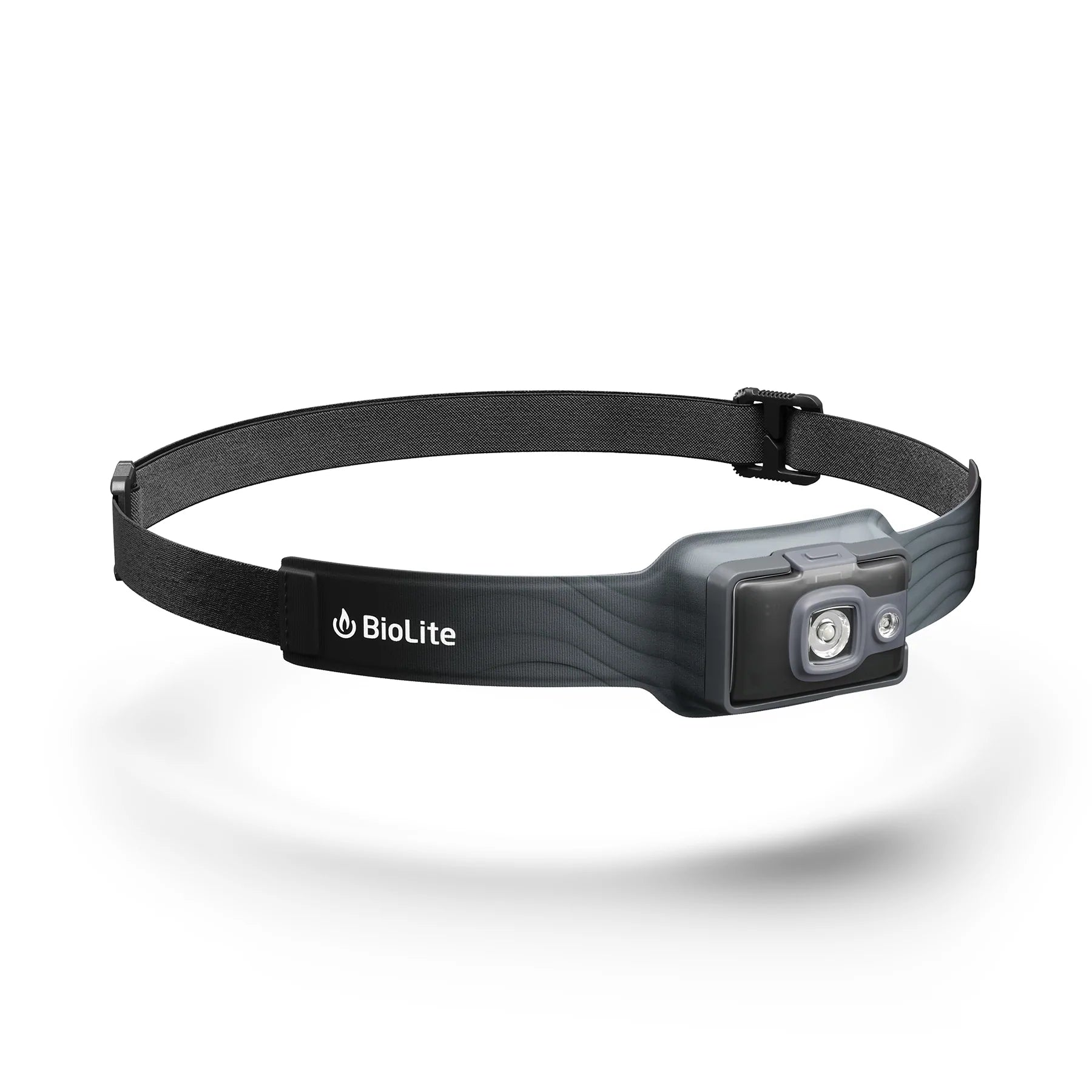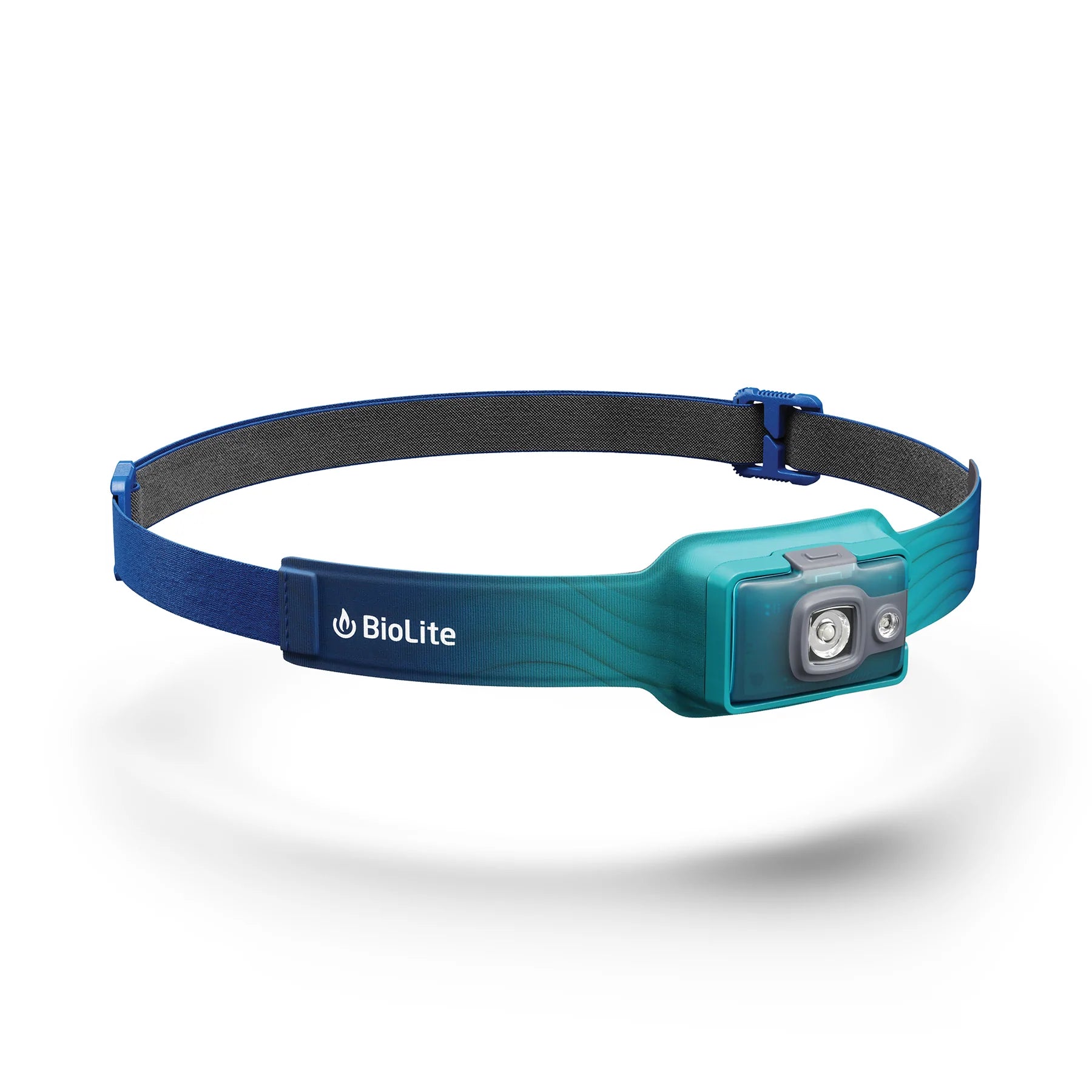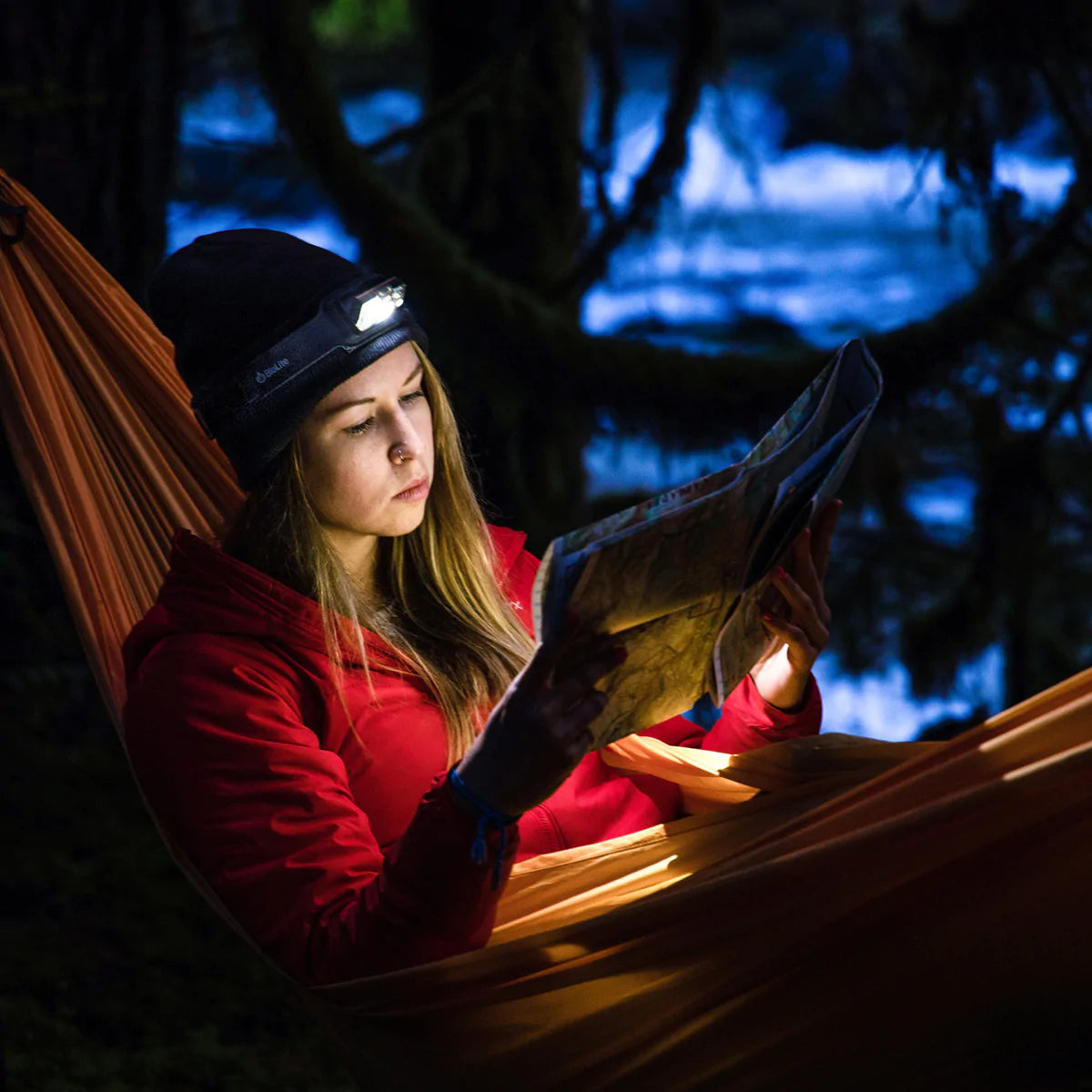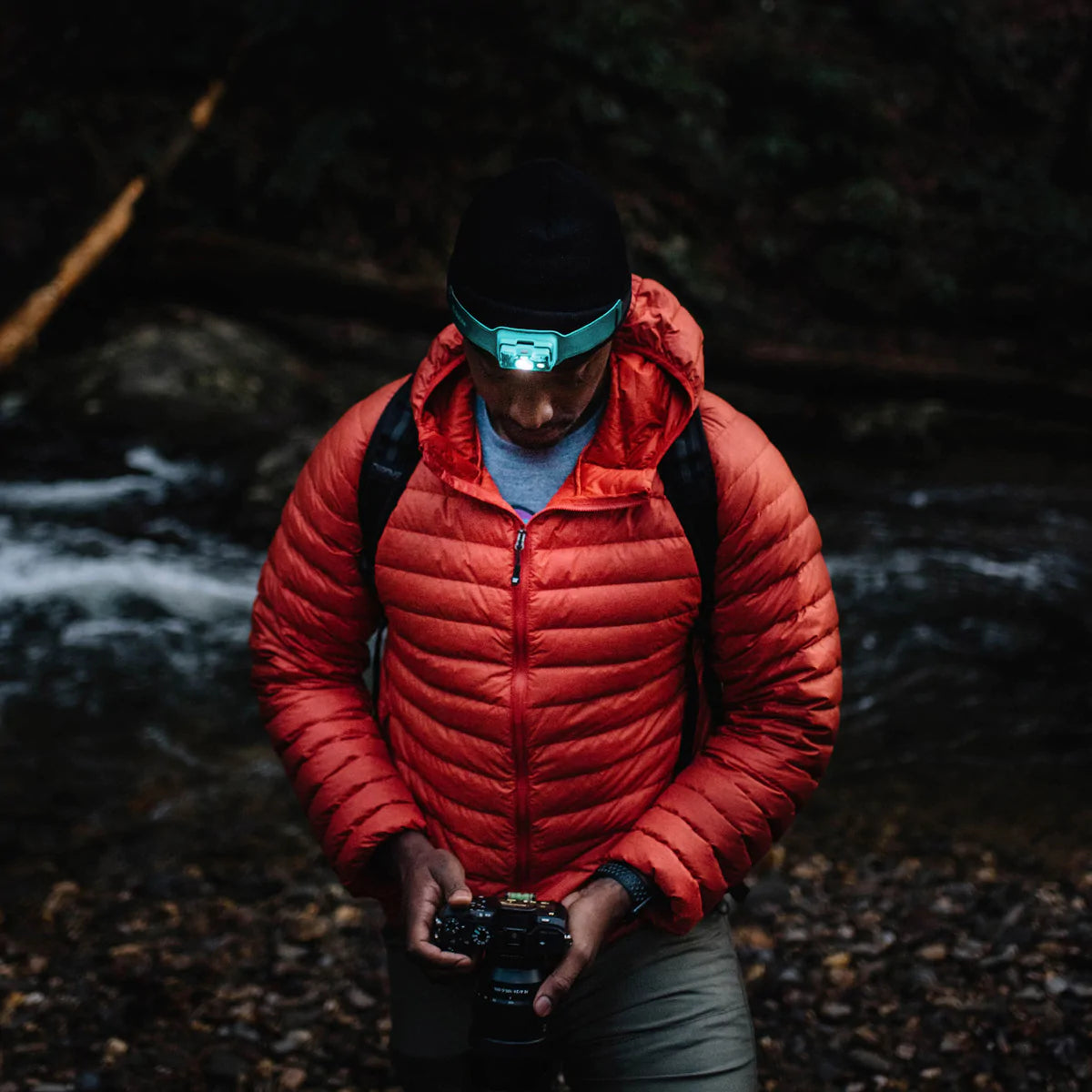 BioLite
HEADLAMP 325
A headlamp so comfortable, you'll forget you're wearing it. This headlamp delivers bright illumination, excellent fit, versatile modes, and USB rechargeability so you can leave the disposable batteries behind. Power source is located on the front, leaving a smooth back band, ideal for anyone looking to kick back or read with their light. It's time to try a headlamp you'll keep on your head and not around your neck.
Weighs only 50g
Max Output: 325 lumens
White + Dim , Red + Dim, White Strobe, Red Strobe
Front panel tilts downward with one hand
40 hours on LO, 3 hours on HIGH
Recharge via micro USB
Tech Specs 
BATTERY
USB Rechargeable
700 mAh Lithium Ion
IN THE BOX
Mini Micro USB Cord

LIGHTING MODES
White Strobe
White Spot
+ Dimming
Red Flood
+ Dimming
Red Strobe




BEAM DISTANCE 
Flood: 10m; Spot: 70m
No Bounce
Housing integrates directly into the band for a flush front that sits flat and stays put.
Stay Cool & Dry
Moisture-wicking technical fabric is ready to handle any activity.
Near-Weightless Feel
50 grams distributed across the band keeps the pressure off.
Full Features
On/Off/Dim/Lock Button
Switch between modes, press + hold to dim, and lock HeadLamp to prevent accidental contact
White Spot Lens
Use for task lighting or illuminating your path, up to 325 Lm
Red Flood Lens
Great for preserving night vision
Recharge Via Micro-USB
Leave the alkalines at home and recharge using BioLite gear or an outlet
Articulating Front Bezel
Angle your light to where you need it
Moisture-Wicking Smart Fabric
Keeps your forehead comfortable and dry during activity
Easy-Adjust Clips
Slides to fit head sizes from children to adults with helmets
Reflective Strip
Increase your visibility from behind
FAQs
Is it really as comfortable as everyone is saying?
Try it for yourself! 
What does 50g compare to in items in my everyday life?
Less then a pack of Altoids, roughly 1.5 gum packets, about the weight of a golf ball.
Is it adjustable? Does it fit kids?
Yes, the headlamp is easily adjustable by pulling away or towards your ears with the clips on the back. And yes, it fits kids!
What is the color temperature of the light?
6500k
Does the headlamp tilt?
Yes, the front panel can articulate up and down easily with one hand
Can I control it with gloves on?
Yes! The large power button located at the top of the panel is easy to engage with gloves (we've conducted multiple tests in house with various glove styles)
How do I clean the HeadLamp?
The headband of HeadLamp can be hand-washed with a mild detergent or dishsoap and water. We recommend dampening a sponge and wiping down the inside of the band.
How long does it take to recharge HeadLamp 325?
HeadLamp charges to full in approximately 3 hours.