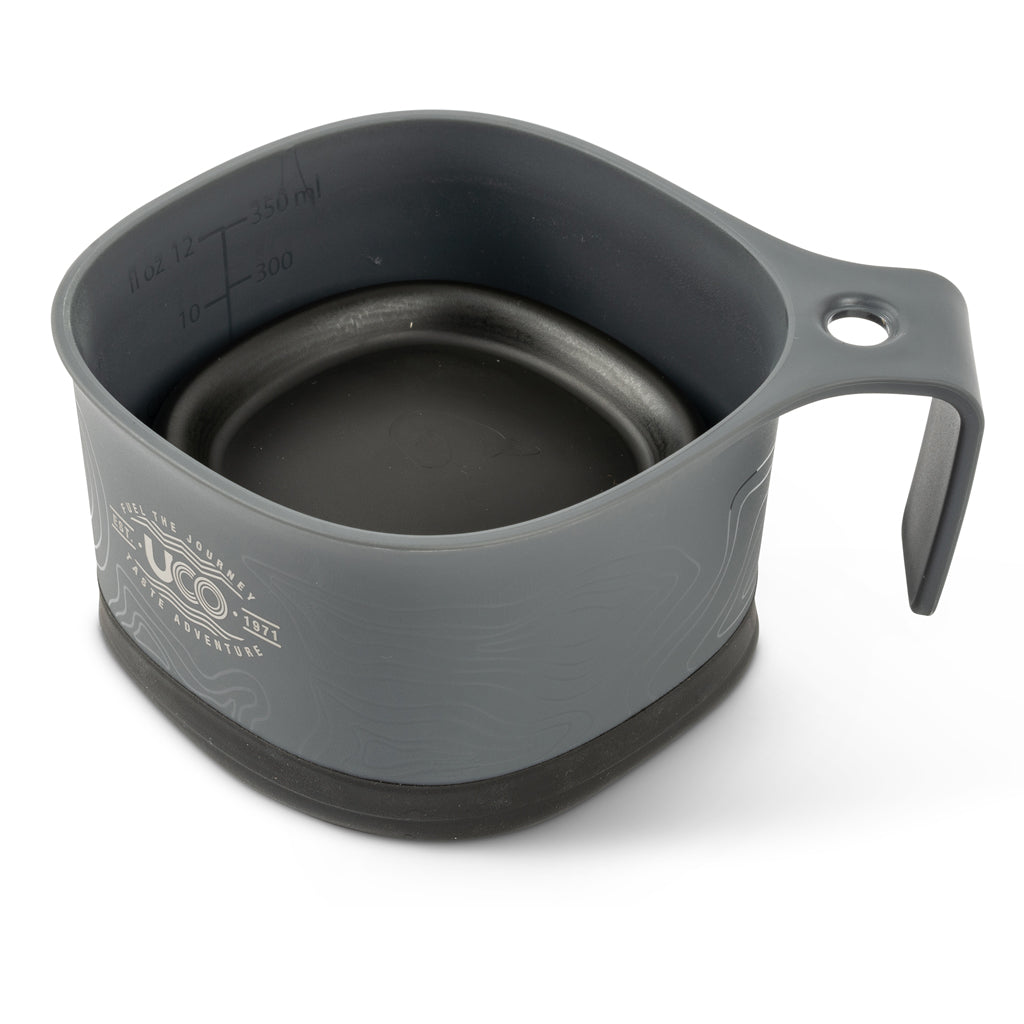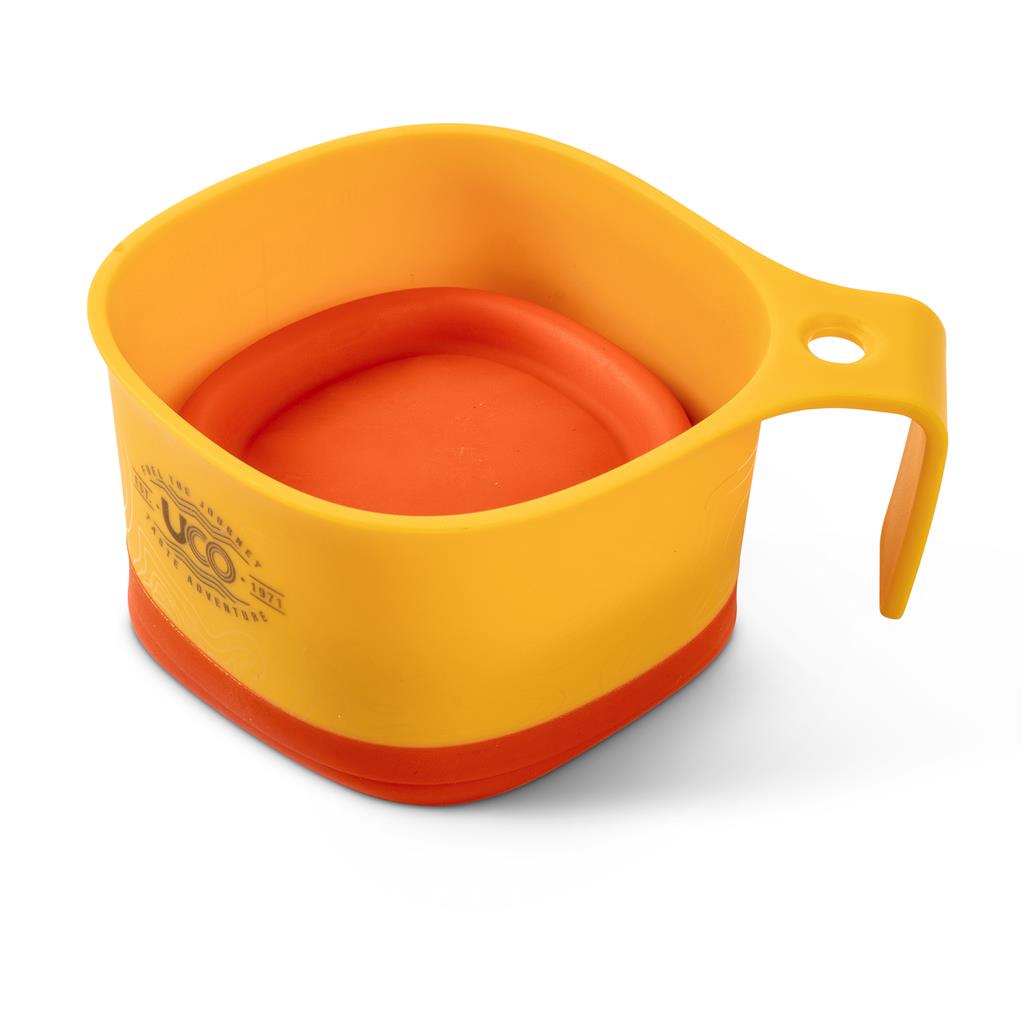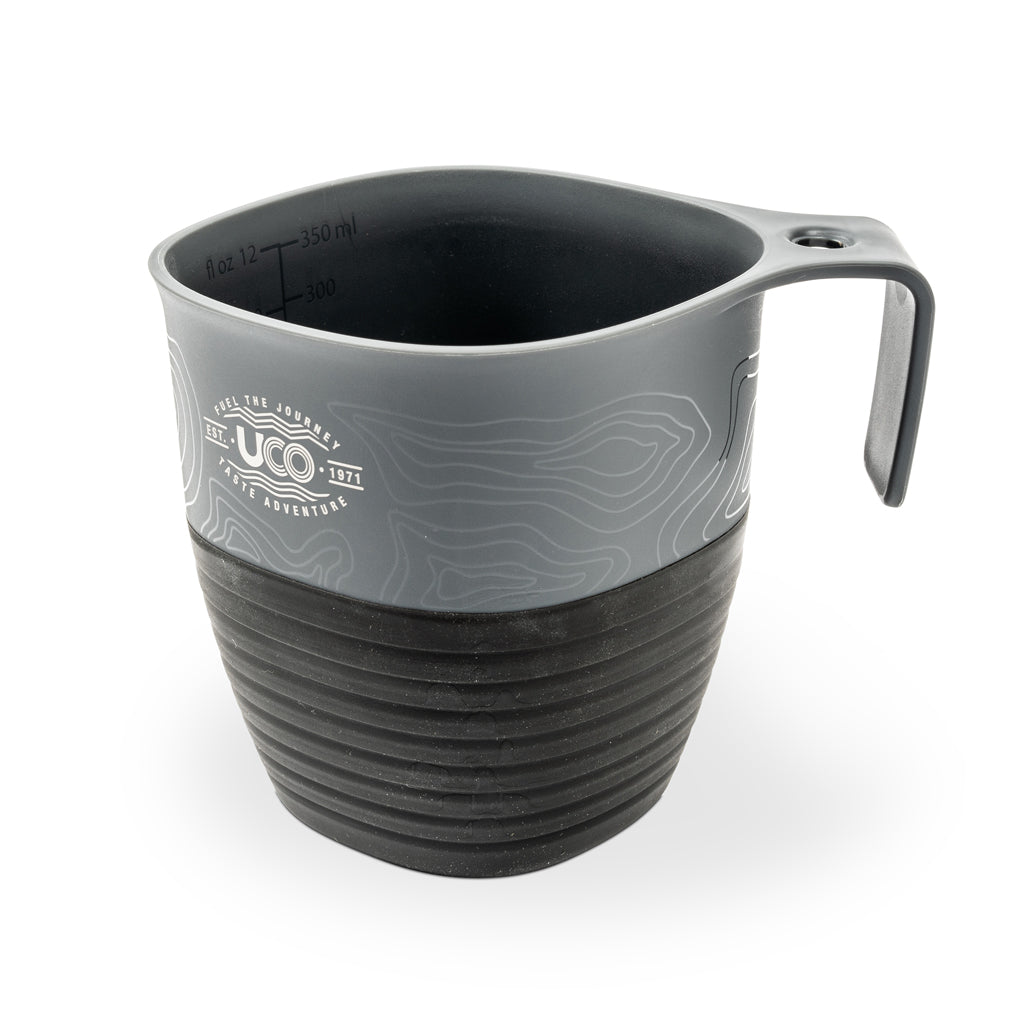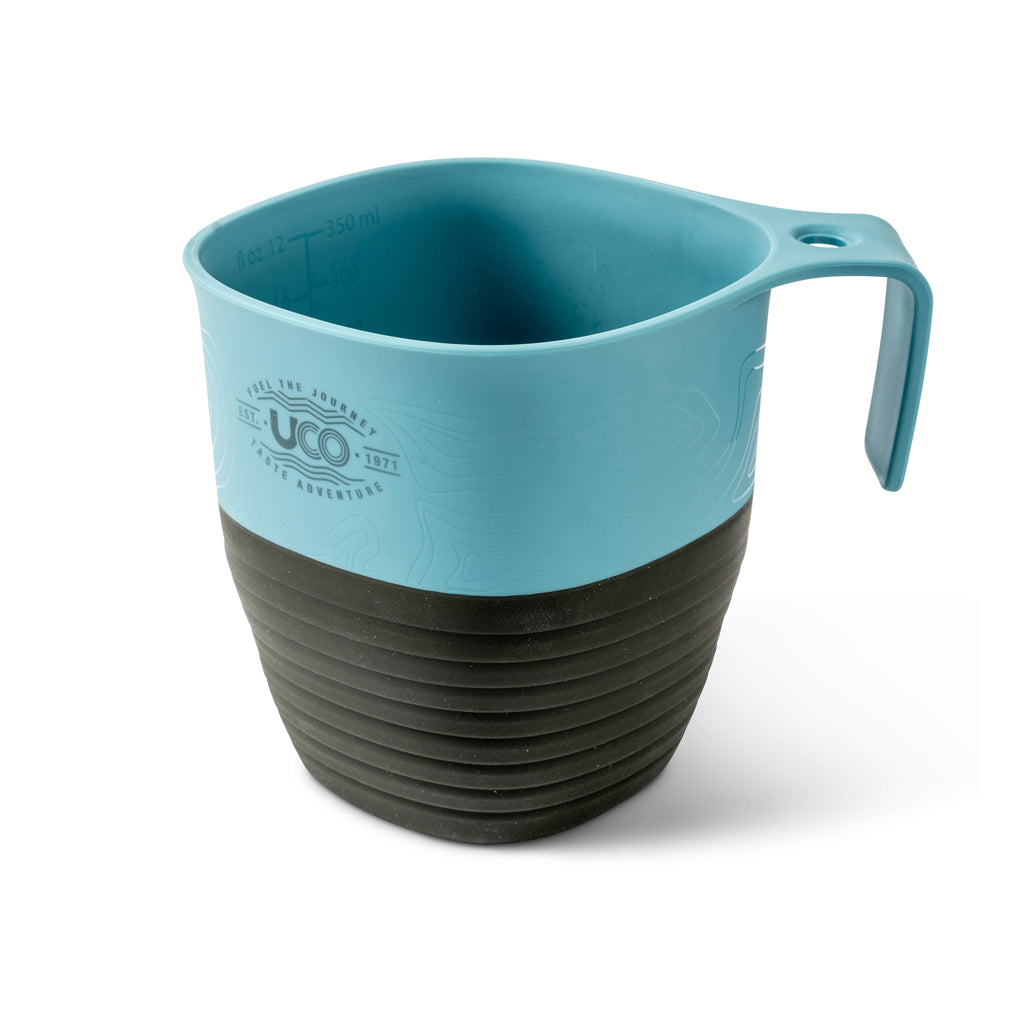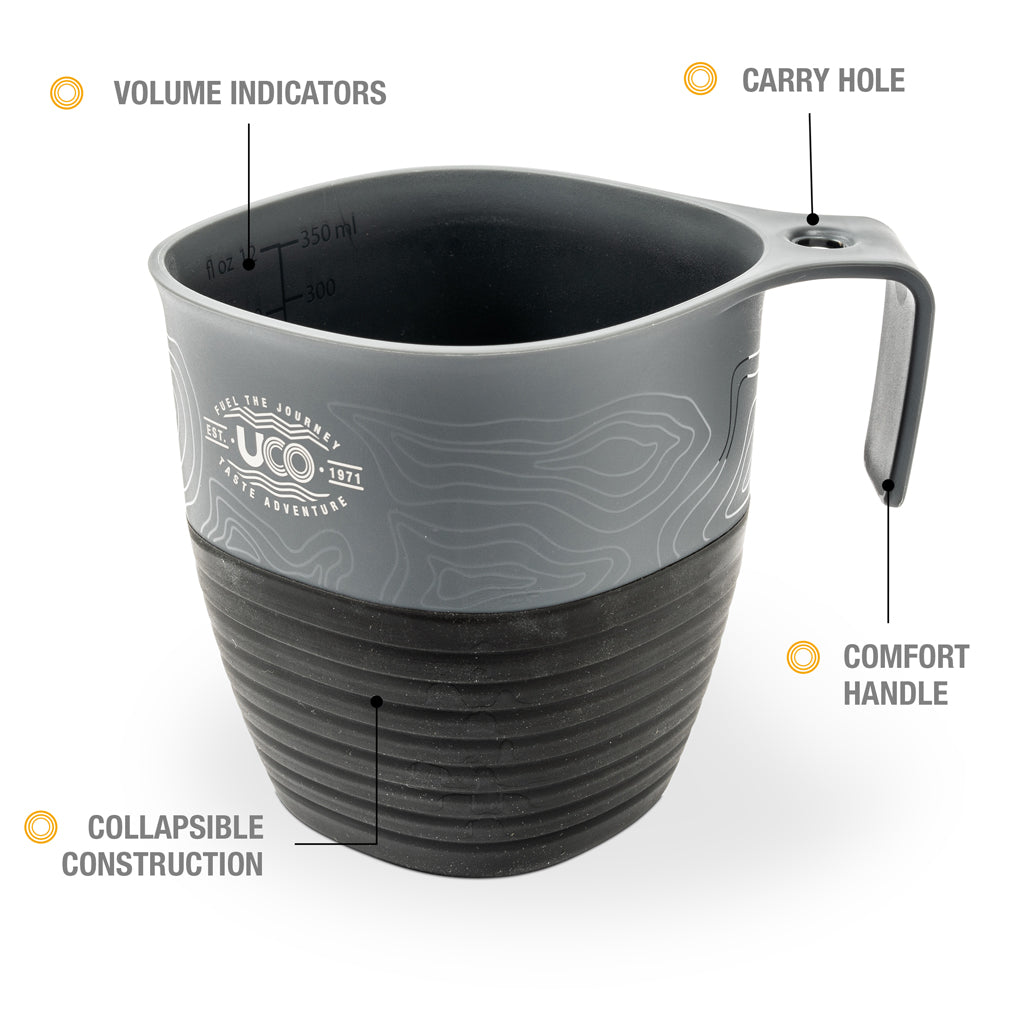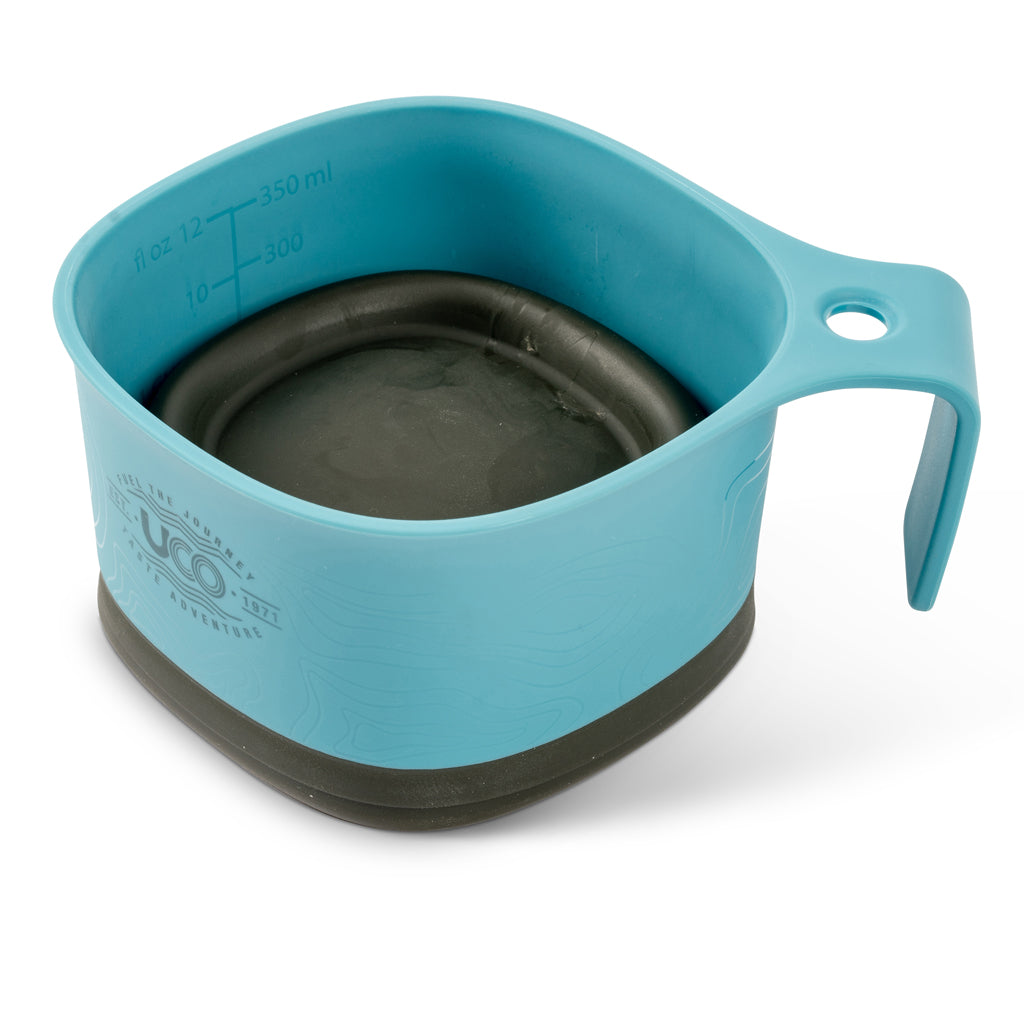 UCO Corporation
CAMP CUP
The Camp Cup is a compact drinking vessel designed for adventure. The flexible TPE base stows within the rigid rim and pops out for a sturdy and functional camp cup. The ergonomic handle is comfortable to hold and even has a carabiner attachment hole so you can clip it to your bag when on the move. The cup works great for piping hot coffee to ice-cold spring water and any beverage in between.

   FEATURES
Flexible base collapses inside rigid upper to reduce the overall height by 50%
Ergonomic handle provides a comfortable sturdy grip
Integrated attachment point compatible with common carabiner sizes
Built in volume gradients (ounces & ml)
Safe for boiling liquids
Cups nest together
SPECIFICATIONS
12 Fluid Ounce Capacity (350 ml)
Dishwasher Safe, FDA Food Safe, BPA-Free, Phthalate Free, and EN approved
Made from ultra-durable polypropylene
Weight of single cup: 2 oz.